May 15, 2022 – New Fane, WI – Lester Schaub, 92, of New Fane passed away Friday, May 13, 2022, at Froedtert West Bend Hospital with his family at his side.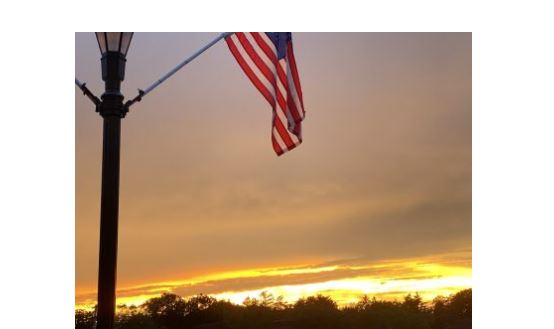 Lester was born on December 24, 1929, in the Town of Wayne, son of the late Melvin and Elsie (Dobke) Schaub.  Lester graduated from Kewaskum High School.  After high school, he served in the United States Army for two years.  On May 1, 1954, he was united in marriage to LaVerne Gatzke at St John Lutheran Church in New Fane and remained married for 59 years.
Lester was a member of Shepherd of the Hills in West Bend. He was second shift Plant Superintendent at Regal Ware. He was an avid trap-shooter. His hobby was sharpening chains for chain saws which turned into his side business.  He thought of all his customers as friends, loved the many conversations & especially LOVED the baked goods at Christmas.
Those Lester leaves behind to await the reunion in heaven include four children, Karyn DeRosso, Connie (Aga Gonzalez) Corrao, Mark (Kathy Klupper) Schaub & Laurie (Al) Paul; five grandchildren, Angie Butzke, Chad  (Tricia) Butzke, Carrie (Morgan Dixon) Schaub, Kimberly (Michael) Janosz & Kayla (Crystal Johnson) Paul; and four great-grandchildren, Jordan Walker, Izabela Butzke, Jax Butzke & Theron Janosz; a brother-in-law, Delmar (Anita) Gatzke, other friends & relatives.
In addition to his parents; Lester was preceded in death by his wife, LaVerne Schaub; and brother, Lee (Darlene) Schaub.
Visitation for Lester will be held on Saturday, May 21, 2022 at Shepherd of the Hills Lutheran Church, 6869 Wildwood Rd, West Bend, WI from 1:30 p.m. until time of service.  Funeral service will be at 3:00 pm.
In lieu of flowers, memorials in Lester's name can be directed to Shepherd of the Hills in West Bend.
We would like to thank the caregivers at Ivy Manor II for such great care.
His cremains will be laid to rest at a later date where they will await the resurrection on the last day.
"Blessed are the dead who die in the Lord"