Obituary | Louis "Jim" James Reed, 86, of West Bend
March 20, 2019 – West Bend, WI – Louis "Jim" James Reed, 86, died at home peacefully on March 18, 2019 in West Bend. He was born on March 10, 1933 in Houstonville, KY to John and Bettie (nee Pemberton) Reed. Jim served in the U.S. Navy from 1952-1955. He met and married his first love Patricia (nee Brandt) Reed and together they raised their four children.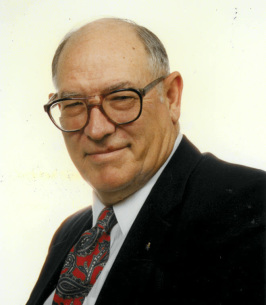 He was a heavy machine repair person for A.O. Smith and retired in 1994. After retirement he was an entrepreneur in small business. He loved camping, fishing and his favorite pass-time was traveling the United States. He was a great story teller, best grandpa and great-grandpa. He will be greatly missed.
Jim is survived by his children, Carol (Jay) Leasum, Linda Hedrick, David (Robin), Helen (William) Lentz and his partner, Katie Petersen. He is further survived by nine grandchildren Rachel (Joshua) Reed, David (Sandy) Reed Jr., Michelle (Matt) Selsing, Richard Hedrick, James (Jessica) Leasum, Timothy Hedrick, William (Rebekah) Lentz, Brian (Brittany) Lentz and Elizabeth Lentz, two step grandchildren Luke (Lynda) Daley and Sean (Holly) Daley; twenty-five great-grandchildren, nieces, nephews, other relatives and friends.
Louis is preceded in death by his parents, loving wife Patricia, all of his brothers and sisters, parents-in-law George Brandt and Luella Tegge, step-father-in-law William Tegge, son-in-law Glenn Hedrick.
A Memorial Service will be at 3:00PM on Thursday, March 28, 2019 at the Phillip Funeral Home Chapel (1420 W. Paradise Dr. West Bend, WI 53095) with Pastor Luke Love presiding. Visitation will be at the funeral home Thursday, March 28, 2019 from 1 PM until 2:45PM.
Memorials are appreciated to the Washington County Humane Society (3650 State Road 60 Slinger, WI 53086).