Obituary | Lucille E. Akin, 94, of Hartford
March 4, 2019 – Hartford, WI – Lucille E. Akin, of Hartford, passed away Friday, March 1, 2019, at 94.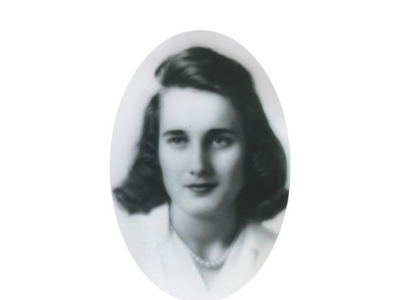 She was born in Milwaukee on April 10, 1924, the daughter of Vero and Anna (nee Kindt) Weissenborn.  Lucille was a 1942 graduate of Washington High School. She obtained a Master's degree in education and taught for 30 years in the Brown Deer elementary school system. Lucille enjoyed ballroom dancing and crafts. She married Norman Akin on August 5, 1950.
She is survived by her loving husband of 68 years, Norman, and her loving children, Jessie (John) Vettel, Jan Riofrio, Mark (Eryn) Paige, and Calvin (Sara) Akin, and daughter-in-law Maria Belen Tamayo, and her precious grandchildren, Kurt and Ryan Vettel, Antonio Riofrio, Weston and Georgia Paige, Olivia and Grace Akin, Marianna (John) Wang, Juan and Thomas I. Tamayo, and five great-grandchildren.  Lucille is preceded in death by her son, Thomas, and her brother, Burt Weissenborn.  Also survived by nieces, nephews, other relatives and friends.
Visitation is Thursday, March 7, 2019 at Hartford First United Methodist Church, 738 W. Monroe Avenue, from 2-3 p.m.  Funeral service will follow at Church at 3 p.m.  Private interment Pleasant Hill Cemetery, Hartford, WI.  The Berndt-Ledesma Funeral Home – Hartford is serving the family.