Obituary | Carolyn L. Raasch, 74
March 4, 2019 – Carolyn L. Raasch (nee Schugt), 74, passed away Wednesday February 27, 2019.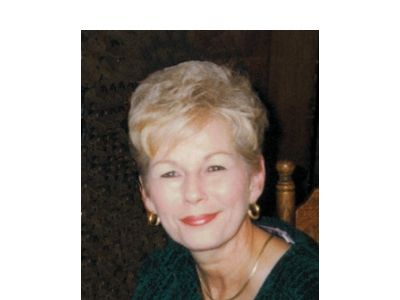 She was born on June 6, 1944 in Steubenville, Ohio to Willis and Frances (nee Geer) Schught. She was raised in Urbandale, Iowa and graduated from Urbandale High School.
She moved with her family to Wisconsin in 1977. Carolyn retired from JC Penny after 20 some years of service as a sales representative. Her hobbies and interests were traveling, going to the casino, watching the birds, shopping, gardening, in her earlier years being a waitress, but she especially loved to spend time with her family and being a Grandma. Carolyn was a member of the Jaycee's.
Carolyn is survived by her husband Robert, her children; Tammy Tugel and Christopher Tugel, her step-children; Trisha (Darryl) Fisher and Andrea (Tom) Schaetz, her grandchildren; Tyler, Zachary and Austin Sharbuno, Megan Tugel, Brittany (Nick) McLean, Allyssa (fiancé Chris Van Caster) Fisher, Melina and Alex Schaetz, her siblings; Debbie (Larry) Bronnenberg and Jerry (Linda) Schught, in-laws; Sharon (George) Schaefer, Shirley (Jerry) Farrell and Ken Rayeske, her former husband Terry Tugel, nieces, nephews other relatives and friends. She was preceded in death by her parents and her sister-in-law Diane Rayeske.
A Funeral Service for Carolyn will be held at 6:00 p.m. on Wednesday, March 6 at the Phillip Funeral Home Chapel (1420 W Paradise Dr. West Bend). Visitation will be held on Wednesday, March 6 from 4 p.m. until time of service at 6 pm. Entombment will take place at Washington County Memorial Park.
In lieu of flowers, Memorials to The American Diabetes Association, COPD or the MS Society are appreciated.