December 9, 2019 – West Bend, WI –Marion Smith, 95, formerly of Brooklyn, NY, died on Tuesday, December 3, 2019 at Cornerstone in West Bend. She was born on Feb. 29, 1924 in Brooklyn to the late William and Anne (nee Sholewsky) Smith.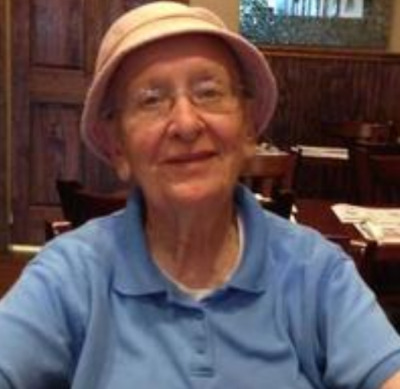 She attended Bushwick H.S. and graduated from St. Joseph's College for Women with her B.A. in Social Studies. She went on to get her M.A. from Hunter College. Marion worked for many years as a high school social studies teacher at Grover Cleveland H.S. in Queens before moving permanently to Wading River, where she was hired to be a history teacher at Riverhead H.S. She ended her career in education at Riverhead Middle School as a guidance counselor.
She was an accomplished artist and musician and an active member of her church. She in preceded in death by her parents William and Anne, her brother Tom and her sister Virginia.
She is survived by her brother Richard (Sheryl) of West Bend; her 6 nephews Jeff, Michael, Mark (Lisa), Chris (Ellen), Matt (Juhree), Jim (Kathy), other relatives and friends.
In addition to her parents, she was preceded in death by her brother Tom and her sister Virginia.
A gathering for family and friends will be at St. John the Baptist Church in Wading River, NY on Thursday, Dec. 12 at 9:30 a.m. A Memorial Mass of Christian Burial will begin at 10:30 a.m. In lieu of flowers, donations to the Alzheimer's Association would be appreciated.
The Schmidt Funeral Home of West Bend is serving the family.