August 5, 2020 – West Bend, WI – Mary Jo (Opgenorth) Parkhill, 75, formerly of West Bend, passed away August 2, 2020 in Tucson, AZ from leukemia.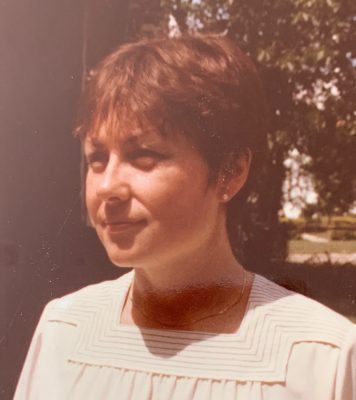 Mary Jo was born July 13, 1945 at St Joseph's Hospital in West Bend, one of the first of the 'Baby Boomers' after her dad's return from WWII.  She was raised on Third Avenue and attended Holy Angels School, later graduating 8th grade from St Frances Cabrini in 1959 after the family move to Lincoln Drive South. She graduated from West Bend High School in 1963.
After a couple of years in college, she packed up and headed for Chicago, like Marlo Thomas in "That Girl."  She worked and lived in downtown Chicago and eventually met the love of her life, Jon Parkhill.  Mary Jo and Jon celebrated their 50th wedding anniversary last year.
Mary Jo and Jon raised their two children, Jonna and Peter, in La Grange Park, outside of Chicago, where Mary Jo worked for Nazareth Academy for many years.  Upon retirement, they moved to Tucson.
Mary Jo is survived by her husband Jon, daughter Jonna Roedel (Erik) and her 3 children, Julia, Erik and Abby, and son Peter (Jenny) and his three children, Claire, Annie and Joe.  She is further survived by two brothers, Jack and Jim, and her sister-in-law, Judie (Eichenseer) Opgenorth.  She was preceded in death by her parents, Lloyd and Vic Opgenorth, and brother D.G.