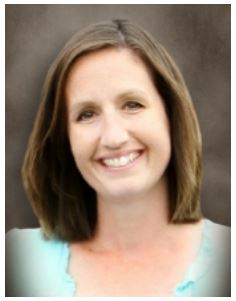 Dec. 18, 2018 – De Pere, WI – Maureen Ann Mommaerts, 40, De Pere, passed away at home Monday evening, December 17, 2018. The daughter of Kenneth and Carol (Guse) Leitheiser was born on April 11, 1978 in West Bend. She married Mark Mommaerts on June 28, 2003 at Holy Trinity Catholic Church in Kewaskum. They have three beautiful children.
Maureen attended St. Norbert College and went on to earn her Master of Social Work at the University of Wisconsin-Milwaukee. She spent her career as a School Social Worker for the Howard Suamico School District and West De Pere School District. She taught religious education, volunteered for the St. Baldrick's Foundation and was on the Board for Families of Children with Cancer.

In her free time, Maureen loved anything with her family. Whether it was camping, hiking, playing board games or card games, she was happiest when they were together. She enjoyed peaceful time by the water, and doing logic puzzles and going to the Readers Theatre. Maureen cherished watching her children in their concerts and playing sports. She loved listening to the kids' jokes and she also loved her Packers.

Maureen is survived by her husband, Mark; children, Zachary, Isabella and Benjamin; her mom, Carol; siblings, Scott (Tisha) Leitheiser, Ric (Amy) Leitheiser, Tim (Sandy) Leitheiser and Brian (Becky) Leitheiser, and many nieces and nephews. She was preceded in death by her father Ken.

Family and friends may visit at Our Lady of Lourdes Parish Family, 1307 Lourdes Avenue, De Pere, beginning at 4 p.m. on Friday, December 21, 2018. A Prayer Service will begin at 7:30 p.m. Visitation will continue at the church at 9 a.m. on Saturday, December 22, 2018. The Mass of Christian Burial will begin at 10:30 a.m. with Father Benny Jacob, O.Praem. and Father Tim Shillcox, O.Praem. concelebrating. Burial will follow at Mount Calvary Cemetery. Ryan Funeral Home, De Pere is assisting the family.

The family would like to extend special thanks to Unity Hospice, especially John, and Green Bay Oncology, especially Dr. Groteluschen for their kindness and compassionate care.
In Lieu of flowers, the family requests memorials be directed towards the children's future education.