Obituary | Michael Duane Viner, 76, of Hartford
Jan. 9, 2019 – Hartford, WI – Michael Duane Viner, we lost a soldier, a hero, a fighter, a husband, a father, a grandfather and a great grandfather.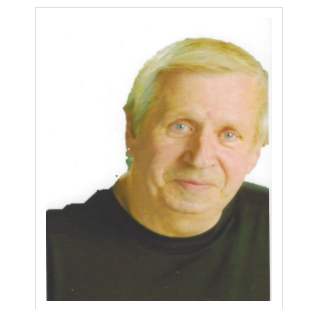 He fought life's battle with strength, courage and without complaints. Life was a gift. He was a protector and a friend. He was so many things to so many people. Found eternal life on January 7, 2019.
Michael was born February 17, 1942 to Sylvester and Myrtle (Iverson) Viner in La Crosse, WI. He served in the US Army from August 1962 to August 1965. He Married Lynda (Hanson) on September 30, 1967. Mike enjoyed all sports, was an avid hunter. Every year he looked forward to go hunting with his nephew Douglas Manley of Arcadia, WI. He is survived by his wife Lynda, daughters Lisa Viner (Al Crawford) of Plainfield, WI, Lori Marchese of West Bend, WI, Lynn Stewart (Howard Stewart) of St. Francis, WI and son Lucas Viner (Angela) of Fond du Lac, WI, grandchildren Nicholas Marchese, Kyle Marchese (Ericka Gresbach), Jake Marchese, Jesse Crawford, Kegan Crawford, Mykala (Crawford) Pionek, Zaeda Crawford, Devin Givens, Laura (Huber) Givens, Ashley Viner, Abby Viner, Nate Viner, Syrena Snider and a great granddaughter Adelynn Marchese. Also survived by a brother Richard (Mary) Viner and a sister in law Marilyn (Jim). He is also survived by many nieces and nephews.
Proceeded in death by his parents, sister Mary Ann Viner and a brother James Viner.
Death does not wait to see if things are done or not done. Our death is not an end if we can live on in our children and our grandchildren. After all, to the well-organized mind, death is but the next great adventure and may be the greatest of all human blessings. Love accepts death not as an ending but as a way to a title, a cover around its pages so that we who are left behind can read again and again.
Services will be at Coulee Region Cremation Group, 133 Mason Street, Onalaska, WI on Friday, January 11,2019 at 3:00pm with visitation at 2 p.m. Lunch to follow. A special Thank you to Jane (Muffy) Manley, Mike Christenson, Doug and Kris Manley in their love and support.