Obituary | Patricia K. Schmidt, 82, of Shawano, formerly the Town of Addison
October 11, 2019  – Shawano, WI – Patricia K. Schmidt, 82, of Shawano, passed away on Saturday, October 5, 2019 surrounded by her family. She was born on August 1, 1937, to the late Max and Loraine (Fenske) Klink in the Town of Addison, Wisconsin.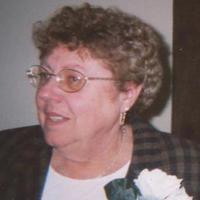 Patricia was united in marriage to Roger Schmidt on February 11, 1957.  She worked for West Bend Company – West Bend, WI, for 44-and-a-half years until her retirement as a spot welder.  She enjoyed playing Bingo and reading.  She was a member of Resurrection Catholic Parish in Allenton, WI.
Patricia is survived by; her husband of 62 years, Roger; her children, Glen (Jane) Schmidt, Dale Schmidt, Randy (Ronna) Schmidt and Bonnie Schmidt; grandchildren, Jenny, Julie, Jamie, Adam, Tracy, Michelle, Melissa, Mike and Gina; nineteen great grandchildren; two great great grandchildren; her siblings Billy (Mary) Klink and Carol (Al) Nett and her pug Toby. She is further survived by other relatives and friends.
She was preceded in death by: her parents; grandson, Scott and daughter in law, Debbie Schmidt.
A celebration of life will be held for Patricia from 1- 4 pm, on Saturday, October 12, 2019, at Angie's Main Café, 132 S. Main Street, Shawano. Swedberg Funeral Home is assisting the family with arrangements. In lieu of flowers, please make donations to the charity of your choice in Patricia's name.
The family would like to extend a special thanks to the Pines Post-Acute and Memory Care staff for the great care that they gave to Pat.