June 21, 2022 – Washington County, WI – Richard Allen Baker, 78, passed peacefully June 17, 2022, at the Clemet J. Zablocki VAMC.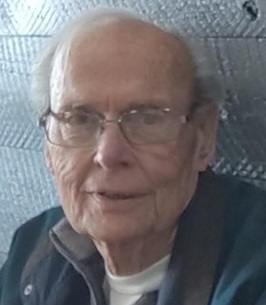 Richard was born in Milwaukee, the son of the late Robert and Luella Baker. He graduated from Custer high School, and worked at Pabst Brewery, and later at Kreilkamp Trucking in Allenton. Richard was a proud United States Air Force Veteran. He enjoyed auto racing, traveling, watching races at Bonne Ville Salt Flats in Utah, and helping others in his neighborhood with small engine repair. Richard also helped with the Beechwood Fire Department annual picnics.
Richard is survived by his five daughters Jody (David) Link, Robyn (Richard) Cole, Heather (David) Martin, Tracie (Chris) Mueller, and Nicole (Tony) Schmidt; grandchildren Sara (Ariel), Melissa, Ricky, Jessica, Megan, and Billy; great-grandchildren Brayden, Liam, and Luka. He is further survived by sisters Sheron Bruce, and Krystin Chaparro; good friend Bill Herrmann; special friend Linda Markword, nieces, nephews, other relatives and friends. Richard was preceded in death by his parents, and brother John Baker.
A Celebration of Richards Life will be held on Sunday, June 26, 2022 from 12 p.m. until 4 p.m. with a short prayer and Military Honors at 1:30 p.m. at Beechwood Fire Department, W8451 Hwy S, Adell, WI 53001. In lieu of flowers, memorials to the Beechwood Fire Dept. or Clement VAMC would be appreciated.
The family would like to thank the nursing and Hospice staff at Clement J. Zabloki VA for the care and compassion they showed to Richard.