Obituary | Robert C. Biron
May 15, 2019 – Washington Co., WI – On May 9, 2019, Robert C. Biron died.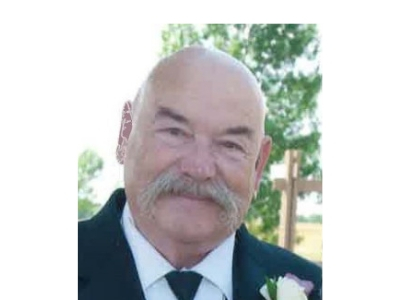 If you're reading this wondering if you may have known him, you can quit now–you WOULD have remembered him. Bob was best known for his strong opinions (which he shared liberally), quick wit, unique ability to string swear words into complete sentences, and his innate ability to never be wrong….no matter if he was right or not.
He is survived by his wife of 49 years, Lois, daughters Nikki (Dan) Throm and Brenna (Shaun) Kempf; dearly loved grandchildren, his "Favorite (only) Granddaughter" Taryn Throm, and his "Little Buddies" Carter Throm, and Keegan and Bryson Kempf. He is further survived by siblings Sharon (Brad) Benash and Patrick Biron, many nieces, cousins, and cherished life-long friends.
Bob was born and raised in Oconto, WI, where he believed he still holds the record for "biggest keg party to ever be busted by the police." He joined the Marines after graduation and proudly served in the Vietnam War. One of his favorite war stories to tell was when he climbed onto the windshield of the helicopter to clean it–while it was in the air.
After serving 10 years in the Marine Corps, he earned degrees from Marquette and UWM. He worked for GE, helping to develop the first CT scanner, and eventually he became a computer consultant with his own company, Data Access Technology Corp. His love of adventure did not stop with the end of his military career. He enjoyed scuba diving, karate, flying airplanes, and traveling by RV.
If you haven't guessed by now, Bob was an accomplished storyteller. From his childhood rabble-rousing, close-call war stories, to dragon tales and "Once upon a time" stories spun for his grandchildren, Bob could tell a tale sure to be remembered.
His life as a Marine was something that remained part of him his entire adult life. He desired excellence in everything, and was well known for never doing anything on a small scale. From home projects, purchases, pranks, and gift giving, there was never such a thing as too much for Bob. The more bells and whistles, automation, or accessories, the better. He had a habit of buying every accessory possible for everything he ever purchased, so if you're in need of something, contact the family after an appropriate amount of time has passed.
Tomorrow would be fine.
He had a hard outer shell, and was often proud of his bristly and cantankerous personality. He loved to debate, and would often play devil's advocate just to get a rise out of people. For those too young to debate, he teased, and loved when they gave it right back to him. Bob was one of a kind, whether you liked him or not.
A Memorial Service and Interment with military honors will take place at a later date. Special thanks to Dr. Alexanian and the Zablocki VA Hospital in Milwaukee, Pat Biron for his attentive care during challenging times, Sharon and Brad Benash for all the driving, Scott Bicknell for all his support, the Stellmacher/LeBreck clan for the cards, Vanesha, Jamie and Rita from Compassionate Care Hospice, and Amy Campbell and a special group of "Forever Friends" for calling Lois's bluff when she said she didn't need anything.
To honor his memory, we ask that you have a brandy old fashioned, eat a Fireball jawbreaker or root beer barrel candy, listen to a song from Joseph and the Amazing Technicolor Dreamcoat, watch an episode of NCIS, or tell a veteran "Welcome home."