Obituary | Robert D. Rublee "Bob", 89, of Hartford
September 24, 2019 – Hartford, WI – Robert D. Rublee "Bob", 89, of Hartford, Wisconsin passed away Saturday, September 21, 2019 in his home, with loving family by his side.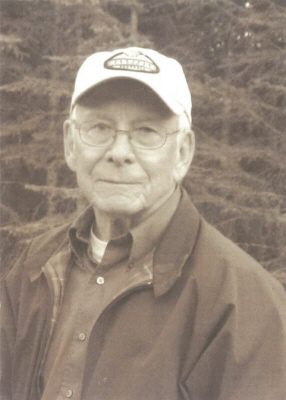 Robert was born October 18., 1929 in Eau Claire, WI to James E. "Emery" and Florence M. (nee Hoage) Rublee. He graduated from Colfax High School and earned his master's degree from Stout University in Menomonie, WI. He was drafted into the United States Army in March 1951 in Fort Hood, Texas. He was deployed to Korea in June 1952. He was honorably discharged as a radio operator and returned to the states in March 1953.
Bob was united in marriage to Neva M. Loback on August 14, 1954 in Richland, WI. Bob taught in Hilbert and Manitowoc, WI before moving to Hartford in 1960. He taught shop classes at Hartford Union High School until his retirement in 1989. He enjoyed working with wood and spent his summers as a carpenter building homes, remodeling jobs on the side, and making gifts for his family. He was a longtime member of Redeemer Lutheran Church, Hartford where he taught Sunday School, and was also a Boy Scout Leader for several years, and a member of the Hartford VFW Post 8834. Bob enjoyed: fishing, hunting, family camping, traveling after retirement, watching the Green Bay Packers and WI Badgers Football, and the Milwaukee Brewers baseball games, and watching his grandchildren and great-grandchildren's varied activities. One of his greatest experiences was traveling on the Honor Flight in June 2015.
Bob is survived by his wife of 65 years, Neva; 8 loving children, Greg (Nancy) Rublee, Jane Fass (Tom), Anne Hoffmann, Jon (Patti) Rublee, Bob (Rose) Rublee, Sue Zimmerman, Steve (Kathy) Rublee, Kay (Don) Robel; cherished 21 grandchildren and 16 great-grandchildren; and sister, Corinne DeLaitsch. He is further survived by many other loved relatives and friends.
He is preceded in death by his parents, Emery and Florence Rublee; parents-in-law, Hjalmer and Edna Loback; sister, Joanne Teppen; and an infant grandchild, Joshua Rublee.
Funeral Services for Robert will be held Saturday, September 28, 2019 at 11 a.m. at Redeemer Lutheran Church (255 W. Lincoln Avenue Hartford, WI 53027) with Pastors Aida Del Carmen Muniz and Joe Pinzl co-officiating. Interment in Pleasant Hill Cemetery, Hartford.
Family will greet relatives and friends at the church on Friday, September 27, 2019 from 3 p.m.-8 p.m.
In lieu of flowers, memorial contributions received will benefit charities designated by Neva Rublee and are appreciated.