February 2, 2021 – Hartford, WI – Robert W. Busch, "Bob," age 85 of Hartford, Wisconsin passed away Saturday, January 30, 2021, at the Aurora Hospital in Hartford, WI, of complications from Covid-19.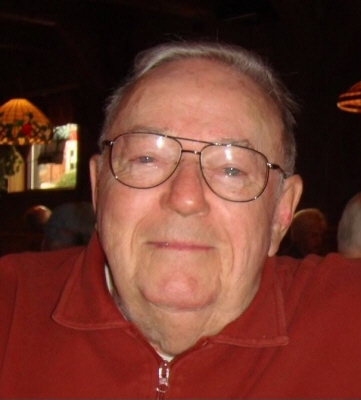 Bob was born July 11, 1935 in Milwaukee, WI to Irene (nee Benshoof) and Harvey Busch Sr. He served our country during the Korean war in the United States Marine Corp. Bob was united in marriage to Patricia B. Plants (formerly Bittenbender) on January 17, 1981.
Bob had a fun sense of humor and was a joy to be around. He enjoyed bowling and horseshoes and was an overall outdoorsman who loved to deer hunt and fish on Pike Lake in Hartford and on Carpenter Lake in Vilas County. He had a long career of nearly 40 years at Broan Mfg. After his retirement from Broan, he moved to Eagle River, WI, and lived there for several years before returning to Hartford. Bob enjoyed part-time work in his later years at the Hartford Recreation Department.
Bob is survived by his beloved wife of 40 years, Patricia Busch; loving daughters, Sandra (Anthony) Pietsch, Susan (Jay) Kienzle-Mayes and Sharon Pfeifer; cherished grandchildren, Jenna (Jeff) Newcomb, Michelle (Brandon) Gitter, Taylor Kienzle, Eric Pfeifer, Lindsay (Randy) Wojtasiak; dear sister, Nancy (Robert) Teaff; and twelve great-grandchildren. He is further survived by other loved relatives and friends.
He was preceded in death by his parents, his brother Harvey Jr., and his first wife JoAnn.
Due to the current concerns of the pandemic, a graveside service is tentatively planned for Sunday, July 11, 2021, on Bob's 86th Birthday, at Pleasant Hill Cemetery in Hartford, with a celebration of his life to follow.
In lieu of flowers, contributions in memory of Bob are appreciated to The Friends of Pike Lake, in care of the Busch Family, (Please send to Shimon Funeral Home, 824 Union Street Hartford, WI 53027)