May 23, 2022 – Jackson, WI – Russell Carl Schilling, of Jackson, WI, died on Wednesday, May 18, 2022, at Samaritan Health Center at the age of 84 years. He was born on January 28, 1938, to the late Carl and Violet Schilling.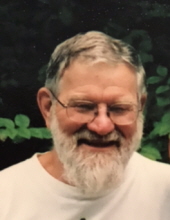 On October 14, 1983, he was united in marriage to the late Winifred A. Wiechman at Saint John's Lutheran Church in Jackson.
Over the years, Russell worked at Badger Meter in Milwaukee and was an avid hunter, fisherman, and traveler. In his spare time, he was an amazing craftsman, making numerous masterpieces for his family and friends. Russell is an Army veteran.
Survivors include his step-children Steven Plier of Jackson, Connie Plier of West Bend, Mary (Todd) Beay of Brownsville, and his son Scott (Ginger) Schilling of Biloxi, Mississippi; nieces, nephews, grandchildren, and great-grandchildren.
In addition to his parents, he is preceded in death by his brothers Walter, Clifford, and Rodney; his daughter Lisa Bresie, stepdaughter Dawn Stauske, stepdaughter-in-law Mary Plier, and sister-in-law Alice Brandt.
Russell's family would like to extend a sincere thank you to the staff of Samaritan Health Center and Allay Hospice for their special care.
A service for Russell will be held on Saturday, June 18, 2022, at St. John's Lutheran Church, 2881 Division Rd., Jackson, WI. Visitation will take place from 10:30 a.m. to 11:30 a.m. with a service to follow.