Obituary | Ruth A. Ceshker, 92, of Beaver Dam
February 19, 2020 – Beaver Dam, WI – Ruth A. Ceshker (nee Kohl) age 92 of Beaver Dam, Wisconsin passed away Tuesday, February 18, 2020 at Crossroads Care Center in Mayville, WI.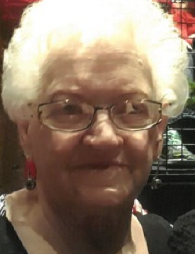 Ruth was born May 20, 1927 in Meeker, WI to Albert and Elsie (nee Baumgarnter) Kohl. She was united in marriage to Alfred Ceshker on November 9, 1973. In her earlier years, she lived in Neosho where she operated a bar and continued to Juneau and operated the Triangle Inn Dance Hall and Bar. Before retirement, Ruth worked at Clearview Nursing Home in the kitchen. After retiring, she worked for Mountains Piggly Wiggly in Juneau. Her greatest enjoyments included going to work and loving her children and grandchildren. Her family will always remember having something good to eat at Grandma's house. Ruth also enjoyed going to Las Vegas and later in life going to local casinos.
Ruth is survived by her children, Rosemary (Larry) Gradl, Della (Casimir) Zarczynski, Dale (Deb) Degeler, Allen (Darlene) Ceshker, Dennis (Mary) Ceshker, Joyce Spinn; daughter-in-law, CC (Alan) Achterberg; grandchildren and great-grandchildren; and sister-in-law, Bernice Kohl. She is further survived by nieces, nephews, other relatives and friends.
Ruth was preceded in death by her husband Alfred, parents, son, Gene Ceshker, daughter, Dolores Werth; daughters-in-law, Kathy Ceshker and Julie Degeler; sons-in-law, Fritz Spinn, John Odenwald, and Fred Werth; siblings, Clarence Kohl, Eleanor (Art) Fassbender, Laura (Frank) Oswald, Albert (Dorothy) Kohl, Gene Kohl; sister-in-law Helen Rademacher and granddaughter, Dana Zarczynski.
A Memorial Service for Ruth will be held Saturday, February 22, 2020 at 1:30 p.m. at the Shimon Funeral Home, 824 Union Street Hartford, WI 53027, with Rev. Justin Lopina officiating. Family will greet relatives and friends at the funeral home on Saturday from 11:30 until the time of service.
Inurnment in Immaculate Conception Cemetery in Juneau.
In lieu of flowers, memorial contributions to Ruth's family are appreciated.
The family of Ruth would like to thank the entire staff at Crossroads and Generations, as well as their dear friend, Jackie Zimmel for their loving care.