West Bend, WI – If you know our Rachelle Schmitt, you know her beautiful smile, catching laugh, quick wit, joy for life, and free spirit. She was her daddy's girl growing up, never afraid to jump on a skid loader or work with him on a job site.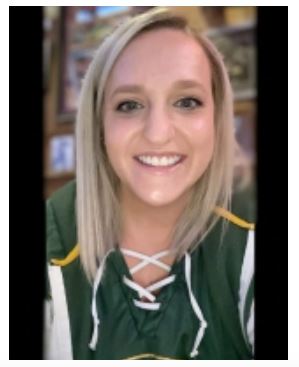 As a young adult, she never hesitated to call her mom at all hours of the night/morning and would talk until the wee hours, laughing, crying and sharing so many stories. Rachelle and her sister lived apart for most of their adult lives, but they were always there for each other for life's celebrations and when "Schmitt" hit the fan.
Rachelle L. Schmitt was taken from her loved ones entirely too soon on October 24, 2022 in West Bend, Wisconsin. She was born on November 29, 1989 in Sheboygan, Wisconsin to Guy and Shelley (nee McCrory).
After growing up between Wisconsin and Florida with her parents and sister Heather, she graduated from Fond du Lac High School in 2008 and attended Marian College, where she graduated with a Bachelor of Science in Radiologic Technology.
She was always in search of the perfect job, which gave her opportunities to work in a variety of settings in Wisconsin and included stints in North Dakota and Arizona, where her parents and sister currently live.
After returning to Wisconsin, she met the love of her life in Jared Werni. They began their relationship in March 2020, and almost immediately, everyone around them knew that they were "it" for each other. They were engaged in December 2021 and intended to marry in a small celebration with their immediate family in the future. Rachelle and Jared shared a zest for life that brought their family and friends' immeasurable joy.
Together, they enjoyed hunting, fishing, buggying in their RZR, and making all sorts of plans for the future. Jared's parents (Doug and Sandi Werni) treated Rachelle like their daughter, and Rachelle's parents were so grateful that their daughter was surrounded by Jared's family, who love her as much as they do.
Rachelle is survived by her fiancé Jared Werni of West Bend, WI, her parents Guy and Shelley Schmitt of Eloy, AZ, and her sister Heather Schmitt (Nick Bryson) of Phoenix, AZ. She is further survived by her grandmother Dorothy McCrory of Fond du Lac, WI, her maternal aunts and uncles: Tony and Phyllis McCrory of Springfield, OH, Melissa and Greg Ryan of Oakfield, WI, and Shannon and Jeff Kastenschmidt of Noblesville, IN, her paternal aunts and uncles: Mark Vanderhoof of Elkart Lake, WI, Scott and Janet Schmitt of Plymouth, WI, Jay and Shelly Schmitt of Elkart Lake, WI, and Tod and Vicki Schmitt of Mesa, AZ, as well as 20 first cousins and so many friends, who we know will miss her dearly.
She was preceded in death by her beloved dog Oliver, her maternal grandfather Robert McCrory (her first fishing buddy and the man started her love for the Packers), her paternal grandmother Phyllis Schmitt, her paternal grandfather Jacob Schmitt, and her paternal aunt Mickey Vanderhoof.
A celebration of Rachelle's life will be held by her family on Sunday, October 30, 2022 from 1 p.m. – 4 p.m. at Foundry 45 in Kewaskum, Wisconsin (9480 US-45, Kewaskum, WI 53040). In lieu of flowers, Rachelle's family is asking that you take the time to let those you love know how much they mean to you.