Obituary | Scott Alan Heinen, 54, of West Bend
October 10, 2019 – West Bend, WI – Scott Alan Heinen of the town of West Bend passed away at home surrounded by his loving family and friends on October 9, 2019. He was born September 11, 1965 in Milwaukee, son of the late Judith (nee Justen) and Ronald Heinen.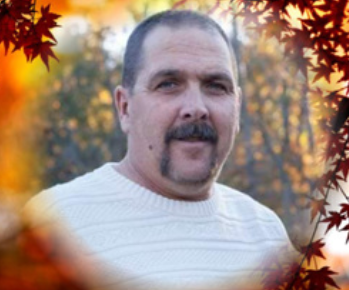 In 1985 Scott graduated from West Bend West High School. After high school he studied Architectural Drafting and Business at Moraine Park Technical College. He became a mason and worked at Economy Masonry, CD Smith and finished his career at Superior Masonry where he was a foreman for the last 15 years. He retired this past June. He absolutely loved what he did and he was a perfectionist.
On August 1,1987 Scott married the love of his life Mary (Diercksmerier). They just celebrated their 32 wedding anniversary. Together they raised their two beautiful daughters, Ashley and Sara(Dricken).
Scott loved his family and spending time with them was his favorite thing in the world. Scott had many passions including riding his Harley Motorcycles that he and his wife rode. They would take several trips including traveling to Sturgis many times, Tennessee (The Tail of the Dragon) Statewide Poker Runs, and to the Northwoods of Wisconsin including Tomahawk. He also had a few Harleys that his son-in-law, Danny Dricken, would race at many Hillclimb events in Wisconsin, Tennessee and Minnesota. Scott was truly at home in the great outdoors, whether fishing, hunting, camping or on the open road with the wind on his face and the sun on his back. He loved to travel and enjoyed everything that life had to offer. He enjoyed taking the grandkids out on his boat fishing. He loved to take his family on many camping trips, traveling out West and several Caribbean Cruises which he thoroughly enjoyed.
He left this world surrounded by his family and friends. He lived life to the fullest and savored every moment. He enjoyed and embraced every day and every hurdle with dignity and strength. He was truly Fearless with a capitol "F".
He cherished his family and his grandchildren, they put a twinkle in his eyes. He lived his life on his terms, spoke only the truth and was always ready with a witty response. He would not want us to mourn for long. He would want us to live as he did…take time for all the good things in life. Be with the people you love and do what feeds your passion. Take that trip, go on an adventure, eat that cupcake! Tell the people you love what they mean to you. He led by example and taught us all how to face challenges head-on with no fear. Live life with "NO REGRETS!" His favorite quote was "You only live once and this was my once." It's not what you take when you leave this world behind you, it's what you leave behind you when you go. HE will live forever in our hearts.
Scott will be deeply missed. Scott was preceded in death by his parents, grandparents and two little angels Kyleigh and Harper. Survivors include his beloved wife, Mary; daughters Ashley(Tory)and Sara(Danny)Dricken; 3 grandchildren Logan and Carter(Snuggs) and Daisy (Danny) Dricken; his brother Michael(Angie), nephew David (Sharon)great nephew Liam and sister Cindy(Larry) Zingsheim and niece Samantha(Cory)Lauersdorf.
He will be deeply missed by many other friends who became family.
A visitation for Scott will be held on Tuesday October 15 at the Phillip Funeral Home Chapel, 1420 W Paradise Dr. West Bend, WI 53095, from 4:00 p.m. until 8:00 p.m. with a Prayer Vigil at 8:00 p.m. A Mass of Christian Burial will be held at 10:00 a.m. on Wednesday, October 16 at St. Mary's Immaculate Conception Parish, 406 Jefferson St. West Bend, WI 53090, with Rev. Andrew Infanger presiding. Interment will follow at New St Mary Cemetery in Barton.