September 14, 2021 – West Bend, WI – On September 9, 2021, Steven Douglas Jacoby, of West Bend, passed away peacefully.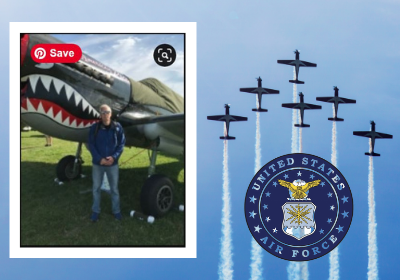 Steve was born on July 29, 1962, in Sheboygan and graduated from West Bend High School in 1980. He married the love of his life and best friend, Debra (Bandy), in 1981. In October they would have celebrated 40 years of marriage.
In his lifetime, Steve was a world traveler, spending twenty years in the United States Air Force and retiring in 2001 after twenty years of service. After his time spent in the military, he went back to school and earned a degree in Business Administration, and went to work for the Department of Veterans Affairs in Milwaukee. He faithfully held many callings for the Church of Jesus Christ of Latter-Day Saints and found great satisfaction in serving others. Steve's favorite way to spend time was in the company of loved ones. He was always up for playing a game of catch, wandering a museum, launching a canoe for a fishing expedition, and even on occasion, letting his grandkids pick the tv show.
Steve is survived by his eternal companion Debra; loving parents Vernon and Marie (Krell) Jacoby of West Bend; his brother Brian (Cathy); his children, Laura (Brian) Stensgard, Steven (Crystal), and Alicia Jacoby; seven grandchildren, brothers, and sisters-in-law, nieces and nephews.
Steve was known for being patient and kind. He always had a minute to spare and a 'hilarious' dad joke to share. He was loved and will be remembered by aunts, uncles, cousins, and friends, too many to count.
His loved ones are grateful for the time they had with him and take comfort in the knowledge that they don't have to say goodbye, but rather 'till we meet again.'
A private graveside service will be held for the family, and Steve will be laid to rest on Saturday, September 18, 2021.