March 8, 2023 – Hartford, WI – Dr. Stephen Moore Lindsey, a beloved father, distinguished radiologist, avid sailor, and skier, passed away on Sunday, March 5, 2023, at the age of 75. He is survived by his daughters, Shana Claire Lindsey and Sheressa Katrin Lindsey.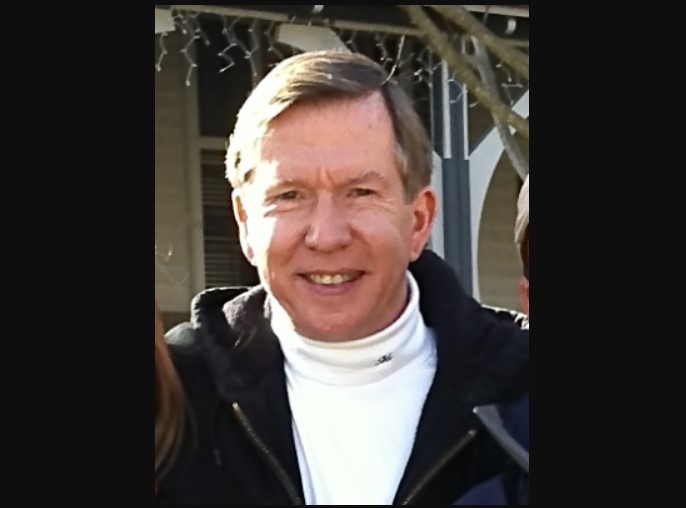 Born on June 10, 1947, in Oxford, Ohio, Stephen was the son of Walter Ralston Lindsey, a prominent accountant, and Irene Lucille Moore Lindsey, a trailblazer for women in local public service serving as the first elected Councilwoman in Oxford, Ohio. From an early age, Stephen displayed an insatiable curiosity and a passion for learning, excelling in his studies and graduating as a member of Phi Beta Kappa from Miami University and then graduating from the Ohio State University College of Medicine in 1973.
Stephen's distinguished career as a radiologist began as an officer in the Air Force culminating as a Lt. Colonel and Hospital Commander for the 440th Tactical AirLift Wing at Billy Mitchell Field in Milwaukee, WI. Stephen's medical career spanned over thirty years, during which he was widely respected for his expertise, attention to detail, and witty banter. He served the Hartford, West Bend, and Slinger communities as a radiologist for a decade before moving to the Howard Young Center in Minocqua for the final chapter of his medical career. After he retired he pursued more of his beloved outdoor activities.
Beyond his professional achievements, Stephen was an accomplished sailor. He learned to sail at 67 and was proud to say that he took a solo, five-day sailing trip around Lake Michigan at age 69. He had a love for being outdoors and took many hikes, played disk golf, skied, built decorative rock walls stone by stone with his son, and "tooled around" on the country roads surrounding his house in Hartford on his motorcycle.
But above all, Stephen was a devoted father to his three children, daughters Shana (47), Sheressa (45), and his son, Seth (1980-2020). Although Stephen was a busy doctor during the week, he always made spending time with his children a priority. They cherish the memories of hiking in Rock City in Illinois, Saturday rolling skating adventures in the 1980s, and listening to him read Sherlock Holmes aloud, even when they were too old to be read stories aloud. Most of all, they remember the sound of Stephen playing all types of music on the piano; from Rachmaninoff piano concertos to Barry Manilow, much to the chagrin of his children. He passed on his joy of listening, playing, and composing music to his children and grandchildren – Sayge Lindsey-Edwards (22), Dean Colin Morgan (18), Trinity Lindsey-Edwards (18), and Avery Shay Morgan (16); all of which love music and many of whom have made music central to their lives.
Stephen will be remembered for his intelligence, dry wit, high expectations for himself and others, and love of a well-crafted sentence made better with the inclusion of a pun. Stephen's legacy will continue to inspire and influence his family and friends who will miss him dearly.
On Thursday, March 9, 2023, Stephen's family invites you for visitation between 4:00-6:00 p.m. and Memorial Services beginning at 6 p.m., Shimon Funeral Home, 824 Union Street Hartford, WI 53027.