June 8, 2023 – Washington Co., WI – Stephen "Steve" I. Chantelois, formerly of Jackson, died Saturday, June 3, 2023, at the Wisconsin Veterans Home at King at the age of 94 years. He was born July 3, 1928, in L'Anse, MI to the late Wilfred and Alice (nee Bergesen) Chantelois. As a child, he grew up in Iron River, WI, attending local schools.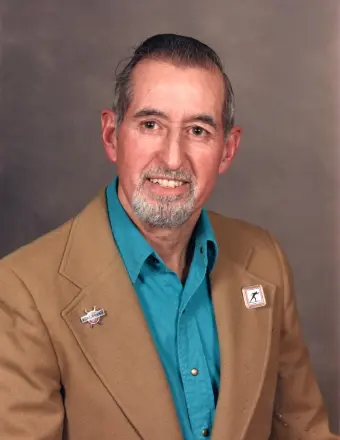 While in high school, he served with the Merchant Marines. He later went on to graduate from the former Iron River High School with the Class of 1946.
Shortly after graduation, Steve enlisted in the United States Marine Corps (USMC). After his discharge, he returned to the Iron River area. During the Korean Conflict, he was called up to the USMC, serving until January 1952.
While serving with the Merchant Marines, he was in Milwaukee where he met Karen Ellington. Steve and Karen were united in marriage on December 26, 1953, in Milwaukee.
Steve went on to college, earning a degree in economics. He later went on to earn his teacher's certificate, and subsequent master's degree in secondary education.
In 1960, the family made their home in Jackson. For over 25 years he taught business administration subjects at the West Bend High Schools. Over the years, he also owned and operated Edgewood Painters.
One of his favorite pastimes was cross-country skiing. He participated in the Birkebeiner in Cable, WI, and also the Great American Ski Chase for many years.
Survivors include his wife Karen; 4 children: Judith (Brynley Dohlman) of Dillwyn, VA, Allen (Brenda) of Malone, Carl (Nicole) of Gilbertsville, KY and Eric (Jessica) of Seattle, WA; 6 grandchildren; 2 great-grandchildren; 1 brother Wilfred of Osceola; other relatives and friends.
In addition to his parents, he was preceded in death by 1 son Stephen Douglas and 1 sister Verda Thompson.
Visitation will be held on Monday, June 19, 2023, from 2 p.m. until 3 p.m. with funeral services following at the Schmidt Funeral Home, 629 Cedar Street, West Bend, WI. Burial will follow in Christ Lutheran Cemetery, Cedar Creek, Jackson with military honors.
In lieu of flowers, memorials to the Wisconsin Veterans Home – King for the benefit of Ainsworth Hall are appreciated.