Town of Kewaskum, WI – Theodore (Ted) Meilahn passed away on February 28, 2022. Ted, aged 86, was born in the Town of Kewaskum on March 27, 1936. He was the eldest son of Walter Meilahn and Ada (Schulz) Meilahn.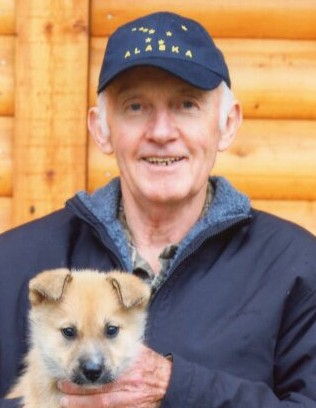 Ted was raised and worked on the family farm, then the property just south of the Village of Kewaskum and now the center of the Village of Kewaskum. He was a graduate of Kewaskum High School in 1954. After the demise of the family farm, he worked for Capelle and Schmitz, surveyors in West Bend.
Three years were spent in the United States Army at Fort Leonard Wood, Missouri, and Fort Belvoir, Virginia, during which he operated an oxygen generating plant. After this, he went to work for another surveyor, Ethan Maxon, and eventually became Washington County Surveyor. Ted graduated from the University of Wisconsin – Madison in 1964 with a degree in Civil Engineering. He was also a Registered Land Surveyor from 1964 until 2014, and a Registered Professional Engineer from 1970 until 2014. He claimed his greatest contribution was suggesting a survey of the right of way of the old Chicago and Northwestern Railroad property which was eventually accomplished.
Ted worked very hard all of his life. He began by supervising the family farm – plowing fields, hauling manure, and caring for farm animals. He then labored in the surveying profession, enduring the rigors of negotiating the marshes, eskers, and kames of the Kettle Moraine as well as traversing the rolling hills of the plateau West of Kewaskum in the blistering heat and the numbing cold. As a surveyor, he was known for his accuracy, honesty, punctuality, and, as one person commented recently, "He was humble." Ted could also produce precisely rendered maps of properties and lots. He was known for his ability to relate to, and assuage, various types of people.
Joining organizations was not a priority for Ted, although he served on the Plan Commission of the Village of Kewaskum for over twenty years, as well as serving on the Church Council, and as an usher for the Fifth Avenue Methodist Church in West Bend, Wisconsin. Ted often remarked that he wanted to be remembered as a "nice guy who did his own thinking." Indeed, he did exactly this and did not engage in the usual activities such as playing cards, golf, hunting, or fishing. Instead, he reveled in the beauty of nature, and in particular, trees and rivers – both of dendritic patterns. He visited the source of the Mississippi River at Lake Itasca, Minnesota, the source and the confluence of the Missouri River, and the confluence of the Ohio River and the Mississippi River at Cairo, Illinois. Trips to Alaska and Yellowstone National Park, among other pristine natural sites, were enjoyed by Ted. He also delighted in the variety of trains that crisscrossed the country. His favorite activity was to "make wood" which was then used for heating. And who was that person, in his retirement, that constantly strolled the streets of Kewaskum? That was Ted.
In his immediate family, Ted is survived by a sister, Yvonne Garon, a domestic engineer and accomplished other, and her husband, James Garon, a retired insurance magnate, and food pantry executive. They both live in Appleton, Wisconsin. Ted is further survived by a brother, Daniel C. Meilahn, an artist and special education teacher who lives in Fairview Heights, Illinois. Another brother, Kenneth Meilahn, a transit operator and historian, preceded him in eternal rest. There are additional relatives, associates, and friends who will mourn Ted's passing. In lieu of flowers, memorials may be given to Boy's Town or Covenant House.
VISITATION: Visitation for Ted will be held at the 5th Avenue United Methodist Church, 323 S. 5th Ave. West Bend, WI, on Monday, March 7, 2022, from 9:00 a.m. until 11:00 a.m.
FUNERAL SERVICE: Funeral services for Ted will be held at the 5th Avenue United Methodist Church on Monday, March 7 at 11:00 a.m.
MEMORIALS: Memorials can be sent to Fr. Flannigan's Boys Town (P.O. Box 8000 Boys Town, NE 68010) or Covenant House (460 W 41st St. New York, NY 10036).