Obituary | Timothy John Daly, 75, of Washington County
July 4, 2019 – Washington County, WI –Timothy J. Daly, 75  passed away unexpectedly on Friday June 28, 2019. He was born on September 27, 1943 in Milwaukee to Robert and Eleanor (nee Kropidlowski) Daly and was raised in South Milwaukee. Tim graduated from South Milwaukee High School Class of 1962.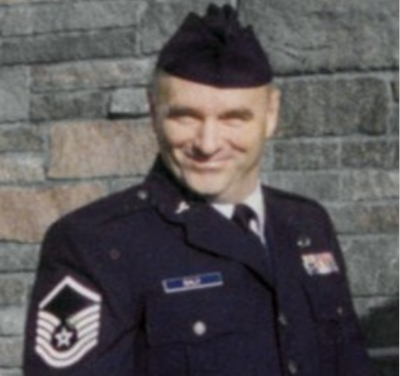 Tim served in the US Air Force for 33 years serving with the 34th Aerial Port SQ, 440th Tactical Air Wing, Gen. Mitchell Field. He started in Base Motor Pool, took over Maintenance Section in 34th APS, ran air drop recovery ops at Ft McCoy and Volk Field. Tim received many awards with additional devices. He was presented the Cpt. Lance P. Sijan Award on October 29, 1995 at the Milwaukee Lake Front War Memorial Center. Tim flew many humanitarian missions to foreign countries, was the Loadmaster and trainer for many cargo operations including Grenada- Desert Storm- Desert Shield. He volunteered for every humanitarian mission he could as he loved flying. Tim was gone so often, we didn't see too much of him some years. Tim was a Lifetime Member of AMVETS.
Tim is survived by his siblings; Robert J. (Janet) Daly Jr., Michael D. (fiancé Mary Gonnering) Daly, Sharon (Charles) Stern, Ellen (Steven) Brickner, Christopher J. (special friend Mary Sweet) Daly, Jeffrey A. (Sonja) Daly and Paul B. (Jennifer) Daly. He is further survived by nieces, nephews, cousins and children of the extended family, and all the friends that Tim made throughout his life. He is also Godfather to Janelle Daly and Adam Brickner.
A Memorial Service for Tim will be held at 11:30 a.m. on Saturday July 13 at the Phillip Funeral Home Chapel (1420 W Paradise Dr., West Bend). Visitation will be at the funeral home on Saturday from 10:00 a.m. until time of service at 11:30 a.m. Full Military Honors to follow. Final place of rest will be at South East Wisconsin Veterans Memorial Cemetery in Union Grove.
Memorials to the family are appreciated.
The family would like to thank the staff at Samaritan Campus, Hartford Hospital, LifeStar Medical Transport Services, Dr. Francois Sammie and all who cared for Tim, especially Martha, Chris, Lynn and Tina at Samaritan Campus.