August 6, 2019 – West Bend, WI – Viola Rose Engeleiter (née Schuh), 82, passed away July 14, 2019. She was a loving wife, sister, mother, grandmother and friend to many.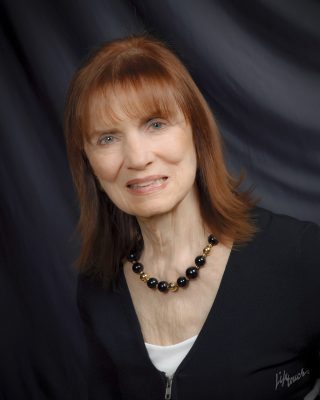 Vi was born on May 1, 1937, in Hartford, Wis., to the late Henry and Mary (née Gehring) Schuh, and married David Engeleiter on May 25, 1963, at St. Peter Catholic Church in Slinger, Wis.
The couple began their lives together in West Bend, Wis. As career opportunities progressed, they relocated to the Boston and Chicago areas before moving to Tustin, Calif., in 1974. Following Dave's death last September, Vi moved to Vivante on the Coast, a luxury retirement community located in Costa Mesa, Calif., where she lived for the remainder of her days.
Vi grew up in Jackson, Wis., and was the fourth of five children.  She graduated from Slinger High School in 1955 and from the City College of Cosmetology in Milwaukee in 1962.
As a parishioner at St. Cecilia Catholic Church in Tustin for more than 45 years, Vi was very active in and devoted to her faith. She participated in various capacities including the Altar Society, Eucharistic Ministry, the Women's Ministry via Casa Teresa, and was a member of The Serra Clubs of the Diocese of Orange. In addition, she found great joy attending spiritual retreats on a regular basis.
Professionally, she spent more than 25 years as a fine jewelry sales executive, the majority of her tenure at Bullock's South Coast Plaza department store.
She is survived by sisters, Janette German, Marcella Ertl, and Helen Wiedmeyer, all of West Bend, Wis.; brother Jerry (Kay) Schuh of Jackson, Wis.; children, Shelly Roney of Castle Rock, Colo., Jay Engeleiter of Irvine, Calif., Tracy (Richard) McNiven of Huntington Beach, Calif.; and five grandchildren, Brenden Engeleiter, David and Myles Roney, and Colin and Caden McNiven.
Vi was preceded in death by her husband of 55 years, Dave Engeleiter; her parents Henry and Mary; and three brothers-in-law.
A Memorial Mass will be held on Sept. 6, 2019, 10 a.m. at St. Cecilia Catholic Church, 1301 Sycamore, Ave., Tustin, Calif., 92780, with a reception to follow at Tustin Ranch Golf Club, 12442 Tustin Ranch Road, Tustin, Calif., 92782. A private interment will take place at Pacific View Memorial Park in Corona del Mar, Calif.