Obituary | William 'Bill' John Howard, 59
April 19, 2019 – Washington Co., WI – William "Bill" John Howard, 59, passed away on April 17, 2019.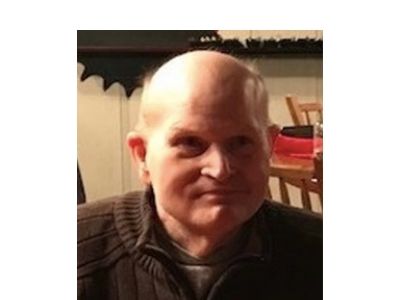 He was born on February 16, 1960 to James and Shirley Howard. Bill worked and spend days at Waukesha Training Center, Goodwill and Wisconsin Adult Center, and he enjoyed going to Camp Pow Wow every summer. Bill loved sports, especially Wisconsin teams.
Bill is survived by his sister Barbara (Jeffrey) Rauh, niece Alissa, nephew Jonathon, aunt Beverly (the late Alfred) Hendrickson, cousins Leslie, Cathleen, Robert, Tracy, Tamara, and the Ohio cousins, as well as many friends at his group home and at the Wisconsin Adult Center. Further survived by other relatives and friends.
Bill is preceded in death by his parents, his aunt Eloise (the late John) Morris, Judith (Lee) Hart, and cousin Richard Morris.
There will be a funeral service for Bill at 6:30 p.m. on Tuesday, April 23 at the Phillip Funeral Home Chapel (1420 W Paradise Drive, West Bend) with Rev. Cathleen Morris officiating. A visitation will be held at the funeral home from 3:00 p.m. until the time of service. There will be a private family burial at Wauwatosa Cemetery.
Memorials are appreciated to ARCh and Camp Pow Wow ( W220 N7884 Town Line Road, Menomonee Falls, WI, 53051).