September 13, 2021 – Port Washington, WI – At 5:40 p.m. on September 12, 2021, Officer Becker was on routine patrol in the 300 block of N. Wisconsin Street when he began hearing popping and crackling noises from north of his location. This was followed shortly thereafter by a fireball coming from the same area.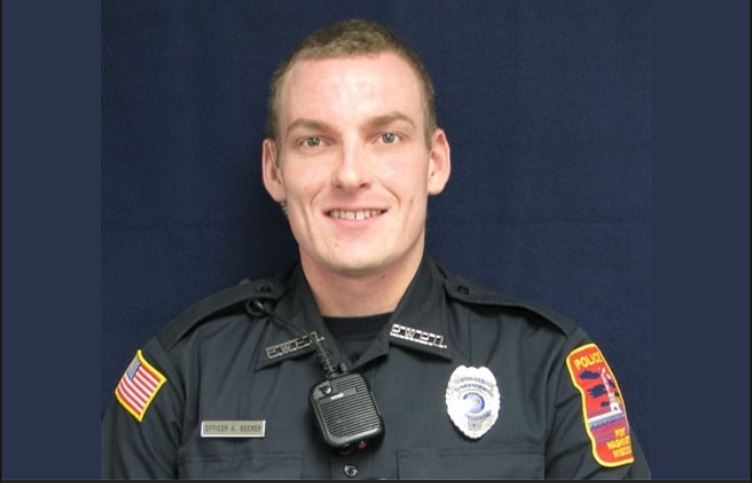 Upon investigating, he found a residence in the 400 block of N. Wisconsin Street that was on fire. The south side of the residence appeared fully engulfed in flames. As the officer approached the home, the garage door opened and the 74-year-old female resident exited telling the officer her 79-year-old husband was still inside.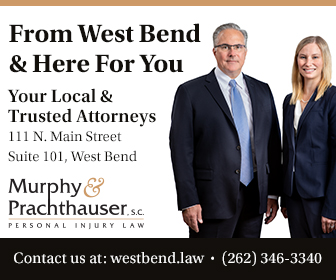 Black smoke was undulating from the garage as Officer Becker entered and made his way to a doorway leading into the residence. The residence was filling with smoke, and the officer could feel intense heat coming from inside. Officer Becker called out and heard the male subject call back from a stairwell just inside the entryway.
The officer gave instructions to the resident to get low to the ground and come towards his voice. The individual appeared to not know where the officer was. Seeing the need to expedite their exit, Officer Becker made entry into the home, reaching out and grabbing ahold of the resident and pulling him to the doorway. The officer and resident were then able to make their way out of the garage and to safety. Officer Becker was treated at a local hospital for smoke inhalation and later returned to finish his shift.
House fires are dangerous scenes that can quickly become deadly. Emergency personnel are sometimes presented with only moments to make efforts to rescue residents from inside. We are thankful Officer Becker was in the area so quickly, and despite the dangers presented, was able to affect a rescue of the resident inside. His efforts exemplified PWPD's commitment to human life above anything else. Thank you, Officer Becker; and thank you to all the fire and law enforcement agencies who responded to assist.