September 15, 2022 – Rubicon, WI – Joseph N. O'Leske, 83, was born in Francis Creek, Wisconsin, on January 5, 1939, to Margaret (nee Birringer) and Joseph P. O'Leske. Joe, also known as Joey, spent his childhood in Two Rivers, Milwaukee and Nenno.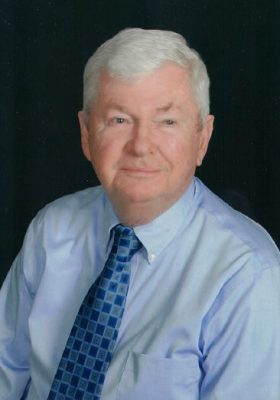 His family moved to Rubicon when he was in high school, and he would continue to reside there for his adult life.
After high school Joe worked for Reimer Dairy delivering milk to homes. He enlisted in the
National Guard when he was 19 and proudly served for 6 years reaching the rank of Specialist 4.
During his time in the Guard, he performed the duties of firefighter and company clerk. He was stationed in Missouri, California and Washington. In 1962 he attended the World's Fair in Seattle.
While on leave he went to Hawaii and was thrilled to watch Elvis filming the movie "Girls Girls Girls." After his service in the National Guard, he worked at West Bend Aluminum and American Motors.
During this time, he met the love of his life Helen Emmer. On their first date Joe was two
hours late because he was pheasant hunting. They were engaged nine months later and were married in 1965.
Joe bought land in Rubicon and together Joe and Helen began to build their house.
Back then they could not have known they would spend their entire married life in this house creating a lifetime of happy memories and where they would raise two children, Kristine and Craig. Joe adored his family and was overjoyed when his granddaughter Kayla was born four years ago.
In 1968 Joe decided to pursue a career in insurance. This was one of the pivotal points in Joe's life. He found his passion in selling insurance and continued in this career for almost 55 years working for Catholic Financial Life (formerly Catholic Knights). He enjoyed helping others and through the years he met many people who would become lifetime friends. Joe amassed well over 1000 clients over the years. He cared deeply about them and was sure to call each one every year to wish them a Happy Birthday.
He enjoyed mentoring new agents, attending branch events and traveling opportunities his career provided. Joe earned many awards during his career including Agent of the Year, Catholic Knights Fraternal Life Award and The National Sales Achievement Award. He was a member of the following professional organizations: National Association of Life Underwriters (NALU), National Association of Insurance and Financial Advisors (NAIFA), Wisconsin Fraternal Insurance Counselor (WFIC) and Rock River Association of Life Underwriters (RRALU). Joe was passionate about insurance and served in the following
roles: Rock River Association of Life Underwriters-President and State Convention Chair, Life Underwriters Political Action Committee Century Club Member, Life Underwriter Training
Council Convention Chair, Life Underwriters-National Committee 3 years, Wisconsin Fraternal Counselors-Moderator (2004 to 2009) President and Liaison, Wisconsin Association of Life Underwriters State Chairperson, and Catholic Knights Insurance Agent Association President.
Joe was a servant leader and his desire and commitment to give back to his community was evident in the many organizations he was involved with as a member of St. John's Parish in Rubicon where he served as president of the Holy Name Society and a trustee on the Parish Council, chairman for the Dodge County archbishop fund, 3rd and 4th degree member and a Grand Knight of the Knights of Columbus, member and vice president of the Lion's, member of the American Legion, and board member of the Hartford Senior Center for 12 years.
Joe spent his life filled with joy serving others with a smile on his face. He delighted in meeting and talking with people and made friends with everyone he met. Joe was quite the jokester and always enjoyed making other people laugh. He was a kind and generous man.
He loved spending time outdoors and enjoyed just walking in the woods behind his house. He loved hunting, especially deer hunting which he shared with his Dad. A tradition that continued almost 65 years.
Joe would place solar lights in the backyard and got a kick out of counting how many were lit up on a particular night. He was known to cry during sappy movies. He spent hours watching Gunsmoke and the commercials for purchasing oldies music. Joe loved playing cards, bowling and even getting pedicures and facials. He dabbled in beer making which ended when bottles started exploding. Joe started a tradition of making Christmas chocolate each year.
He loved his family and enjoyed the many family vacations shared through the years. Joe was a fighter. He courageously fought pancreatic cancer for over two years and passed away, Tuesday, September 13, 2022 at the age of 83. Joe will be dearly missed by his family and friends.
Joe is survived by his beloved wife of 57 years, Helen; loving children, Kristine O'Leske, Craig (Renee) O'Leske and cherished granddaughter, Kayla; dear brother, Jerry (Mary) O'Leske; and dear siblings-in-law, Ralph Kuechler and Carolyn Emmer. He is further survived by loved nieces, nephews, other relatives and friends. He is preceded in death by his parents; parents-in-law; and sisters, Jean Kuechler and Mary Lou (Roy) Lowe; sister-in-law, Mary (Chet) Seefeldt; and brother- in-law, Gerry Emmer.
A Mass of Christian Burial for Joe will be celebrated Wednesday, September 21, 2022 at 6 p.m. at St. John Catholic Church, W1170 Rome Road, Rubicon, WI 53078, with Rev. Britto Suresh presiding. Family will greet relatives and friends at the church on Wednesday from 3 p.m. – 5:45 pm. Interment in St. John Catholic Church Cemetery, Rubicon, WI.
Contributions in memory of Joe are appreciated to St. Jude's Children Hospital or Pancreatic
Cancer Action Network.
The Shimon Funeral Home is serving the family Condolences and tributes may be shared:
shimonfuneralhome.com