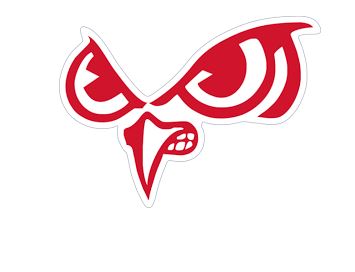 August 26, 2017 – Slinger, WI – Playing in their first home game of the 2017 Football season, the Slinger Owls were victorious with an easy win over the Nicolet Knights.
Leading off the night in the first quarter, tailback Jason Klink had a successful 12-yard run to score the first touchdown of the evening.  Point after by place kicker Devon Mason was good.
Going into the second quarter the Owls were up 7 – 0.
The second quarter was packed with scoring by the Owls, all by quarterback Tyler Evans.
At 6 foot 4 inches he used his long legs and strength to score touchdown at 15 seconds into the quarter.  This was followed by a 34-yard run for a touchdown and then a quarterback sneak to punch into the end zone.  Mason was successful with each extra point kick.  End of the first half the score was Slinger at 28 and Nicolet at 0.
With four minutes remaining in the third quarter, Jason Klink had another 11 yard run with the point after by Devon Mason gave Slinger a 35 to 0 lead.  At this point the 35 point spread run played into effect and there was no stopping of the clock.
However the Owls weren't done scoring with 6:13 remaining in the game, junior Bodhi Albrent successfully ran for 90 yards to score a touchdown, followed by Mason's successful foot to score another Extra Point After.
Final score was Slinger 42 to Nicolet Knights at 0.
Next week Slinger and Cedarburg face off, the varsity game will be at Cedarburg.