Town of Trenton, WI – The Bruce Krier Charitable Foundation awarded a $50,000 grant to Ozaukee Christian School that will be used to renovate additional space for larger classrooms for the 2020/21 school year.

Ozaukee Christian School has seen a steady increase in enrollment since moving to its first permanent facility in Trenton last fall, 2019.

The 40-acre property includes an existing 22,000-square-foot building. The school raised $850,000 to purchase and begin renovations of the property in July of 2019.
Ozaukee Christian School is now looking to raise an additional $750,000 over the next two years through a "20/20 Vision" building capital campaign.

These funds will allow for the renovation of the remaining 15,000 square feet of the building through a 3-phase project.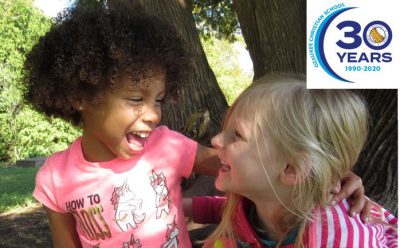 The generous donation of the Bruce Krier Charitable Foundation will support the completion of another 4,000 square feet during the summer of 2020. This project makes room for 30 additional students at the school increasing capacity by over 40%.
Volunteers completed demolition projects this spring to prepare the site, and contractors began work in June. If you are interested in partnering with Ozaukee Christian School through volunteering or contributing to the "20/20 Vision" capital campaign, contact [email protected] or 262.284.6980.
Ozaukee Christian School offers independent, non-denominational, Christ-centered education for K3 through 8th grade students. Their vision is to cultivate the next generation to impact the world for God's glory.