West Bend, WI – A big congratulations to Scott Kintopf and Pat Storrs who are celebrating 20 years with American Companies while Todd Weyker celebrates more than 18 years.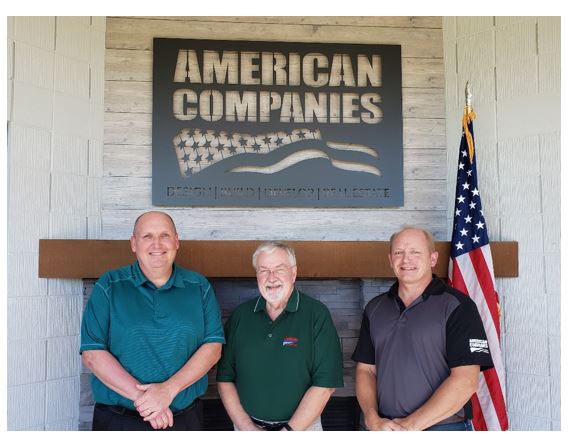 Both Kintopf and Storrs help lead American Architectural Group. Kintopf studied Architectural Commercial Design at Wisconsin Indianhead Technical College and is an expert at AutoCAD and Revit.
Storrs studied architecture and urban planning at UW-Milwaukee and UW-Eau Claire. He is a registered architect in multiple Midwest states.
Both have a vast knowledge of planning and designing commercial buildings including hospitality, manufacturing, professional offices, and multi-family residential.
Weyker is chief operating officer and vice president of American Construction Services. He is responsible for all construction related activities including the corporate safety program which he initiated.
The team at American Companies sends out many congratulations to Scott, Pat, and Todd on their years of service, achievements and focus on employee excellence and customer satisfaction.
Thanks guys.