Why the trolley in West Bend
July 24, 2018 – West Bend, WI – Neighbors in West Bend want to know "what's up with the trolley behind Kohl's Department Store?"
The simple answer is it's part of the transportation plan for staff at the West Bend Health Center.
Earlier this week cyclone fencing was put up around the south end of the Health Center as contractors prepare to start work on the new facility at 1700 Paradise Drive.
With all the parking cordoned off there's not enough space for staff and patients so staff is now parking behind Kohl's and being shuttled back and forth to work.
Neighbors who visit the clinic are able to park on site. Signs direct patients to the north lot.
 In October 2017 a story was posted on WashingtonCountyInsider.com about a new facility replacing the West Bend Health Center, 1700 W. Paradise Drive in West Bend.
The Froedtert & the Medical College of Wisconsin felt a new facility would "meet long-term community needs for health services."
At the time Tim Olsen, manager of public relations at Froedtert & the Medical College of Wisconsin, said "The new building will enable more efficiencies and better support care processes and technology that have developed since the West Bend Health Center was built in 1990. The current health center will remain open to serve patients while the construction work is underway."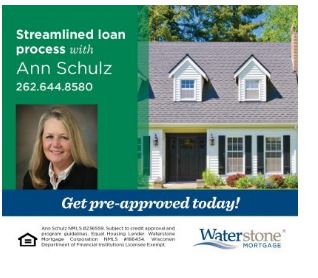 The existing facility will remain open and operational while the new health center is under construction on the southeast end of the West Bend Health Center campus.
The new building is slated to open in early 2020. The existing building will be removed after the new facility opens.
"This new health center is designed to make our patients feel comfortable from the moment they step inside," said John Schreiber, MD, president of Froedtert & MCW Community Physicians. "It will also better support technology and care processes that have developed since the West Bend Health Center was built in 1990 and position us well for future advancements."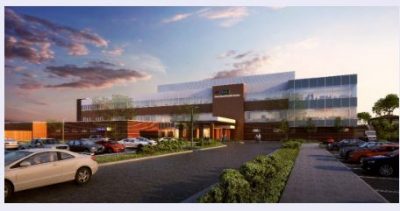 The new, three-story 100,000-square-foot facility will be anchored by primary care physicians and other care providers in family medicine and internal medicine, offering extended primary care hours including early mornings, evenings, weekends and same-day appointments.
It will also provide space for many new services, including urgent care, occupational medicine, pain management, and an Orthopaedic Sports and Spine Center, including OrthoNow (a walk-in orthopaedic clinic for recent injuries, with ability to see an orthopaedic specialist immediately). A pharmacy with drive-through service also will be added. Rehabilitation and sports medicine services, currently offered at several local sites, will be expanded and centralized at the West Bend Health Center campus.
Other services at the new West Bend Health Center will include endocrinology, dermatology, ophthalmology and pediatrics, and a retail optical shop. On-site lab and medical imaging services, including screening mammography, ultrasound, X-ray and CT, will also be available.
As part of the Froedtert & MCW health network's overall goal to provide cost-effective care in the most appropriate setting, Schreiber said dermatology and pediatric services will be relocated from the St. Joseph's Health Center to the new building. In addition, gastroenterology, ENT/audiology, nephrology, neurology and rheumatology services will move from the current West Bend Health Center to St. Joseph's Health Center. The West Bend Surgery Center will move to a newly constructed ambulatory surgery center at St. Joseph's Hospital.
"This investment in the West Bend Health Center campus underscores our long-term commitment to the health and quality of life of the people of West Bend and Washington County, and supports our philosophy of providing the right care in the right place at the right time," Schreiber said.