West Bend, WI – Now is a great time for people to earn some extra income.
Spaulding Clinical, 525 S. Silverbrood Drive in West Bend, is offering studies that don't require long commitments; one for 6 nights at up to $3000 and one for 10 nights at up to $4000. No outpatient visits for these studies.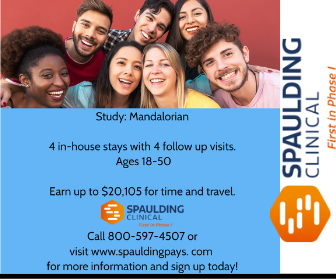 Spaulding Clinical has many screening days and times available to be flexible with a volunteer's busy schedule.
New and returning participants can give a call to find out more study details before needing to make any commitment.