November 21, 2020 – Jackson, WI – Phillip Paul Cler, 80, of Jackson, was peacefully called to his heavenly home on November 17, 2020.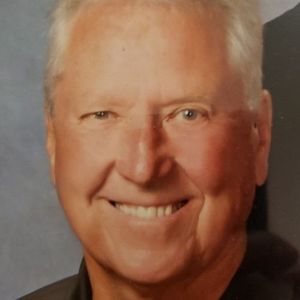 He was born to the late Milton and Marie (Zovar) Cler on March 2, 1940. Phil is survived by his loving bride of 56 years, Carol Marie (Johnson), his sister Mary Beth (John) Born, and his three wonderful daughters Lisa (Ken) Neumann, Kristen (Bob) Kollmansberger, Kelli (Bryon) Fraley.
Phil was a loving grandfather to his favorite granddaughters Ashlyn, Addalissa (Jake), Paige, and Bella, and his awesome grandsons Phillip, Jakob, Colton and step-grandson Kyle. Also survived by many family members including amazing cousins, nieces and nephews and close friends who meant the world to him.
Phil was a humble, kind, and generous man who loved God, his country, the flag, his family, and spending time with his friends. Phil's quick-witted sense of humor and playful smirk will be greatly missed.
A 1958 graduate of Rufus King High School, Phil was a pitcher on his high school team and on the 1958 All City Baseball Championship team. Phil was a chaplain's assistant in the US Army. He served 6 months active and 6 years reserved.
Phil and Carol were married on November 21, 1964 and raised their family in many places including the home they built in the woods of Jackson in 1980. Phil loved being surrounded by the wildlife on their property. This was especially true of the various birds but not the many squirrels. Phil retired from sales at Meyers Printing in 2007.
He filled his days with his favorite hobbies including playing golf, hunting, fishing, baseball, working outside, hiking and cheering on the Brewers and Packers. He also enjoyed a good cocktail while listening to various types of music, especially his favorite, Frank Sinatra, which taught us all the love of music. Phil was a talented artist and loved spending time in his workshop where he often painted, carved and woodworked.
A celebration of life will be planned at a later date. In lieu of flowers, memorials can be given to The Highgrounds in Neillsville, WI in honor of the veterans or St. John's Lutheran Church in Jackson, WI where Phil and Carol are members.
We would like to give a special thanks to Dr. Weber and Sandy at Aurora Slinger and the amazing heroes that cared for him at Aurora Summit Hospital.