Photo Gallery | Successful night at Shop with a Cop in West Bend
Dec. 7, 2017 – West Bend, WI – Wednesday night in West Bend it was Shop with a Cop at Meijer and police made quite an entrance with horns sounding and blueberries and cherries glowing in the dark night.
The kids came in waves; a Christmas list in hand and an officer on their arm. The uniform of the day was a red Santa hat and a smile… for the kids too.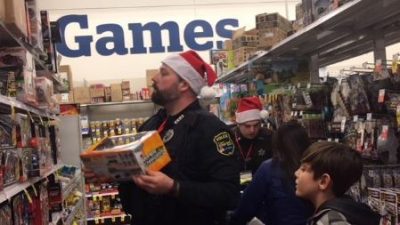 Shoppers stared and the officers took orders as kids gathered gifts for parents and siblings.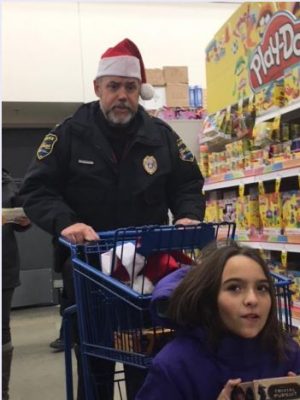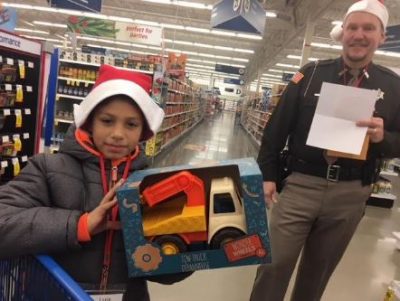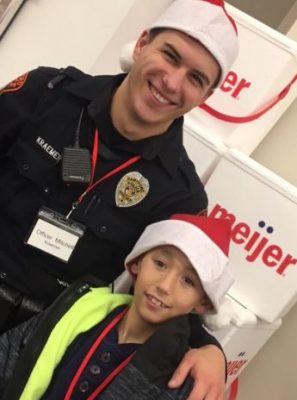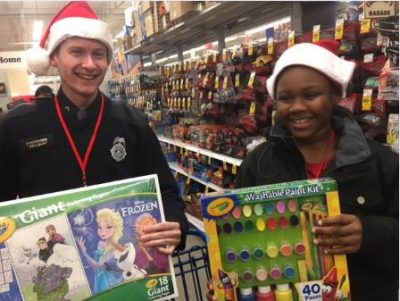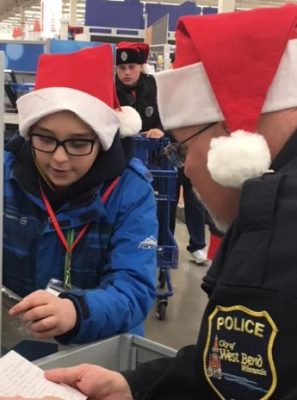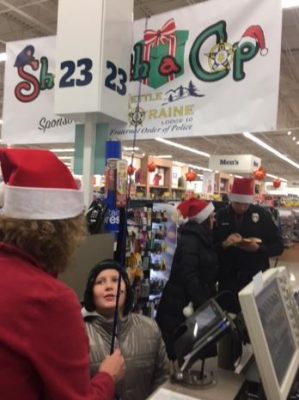 Men and women from various Washington County law enforcement wrapped their arms around their evening assignment including Germantown PD, Kewaskum PD, West Bend PD, Jackson PD, Slinger PD,  Newburg PD, Hartford PD, Wisconsin State Patrol and the Washington County Sheriffs.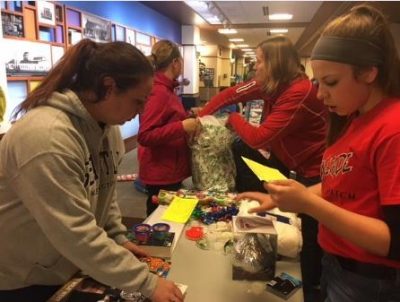 Back at the West Bend Mutual Prairie Center, the kids and their cohorts received a warm supper and elves volunteered their time in a back room wrapping gifts to make for a better surprise on Christmas day.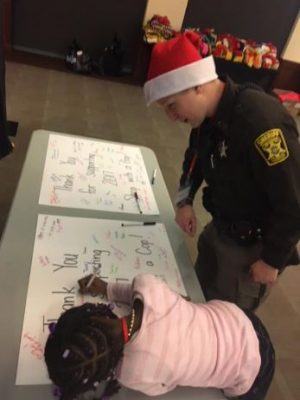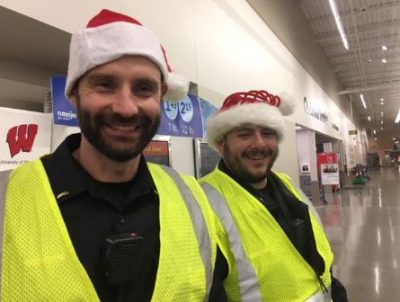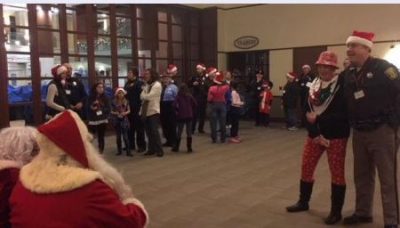 "This really affects the kids in a such a positive way," said on volunteer. "Every year it gets better and better and better."