February 16, 2023 – Town of Wayne, WI – Clean-up is underway on I41 southbound just south of STH 28 in the Town of Wayne. Wisconsin State Patrol said about 25 vehicles were involved in a pile up just before noon today, February 16, as a snow system swept through Washington County.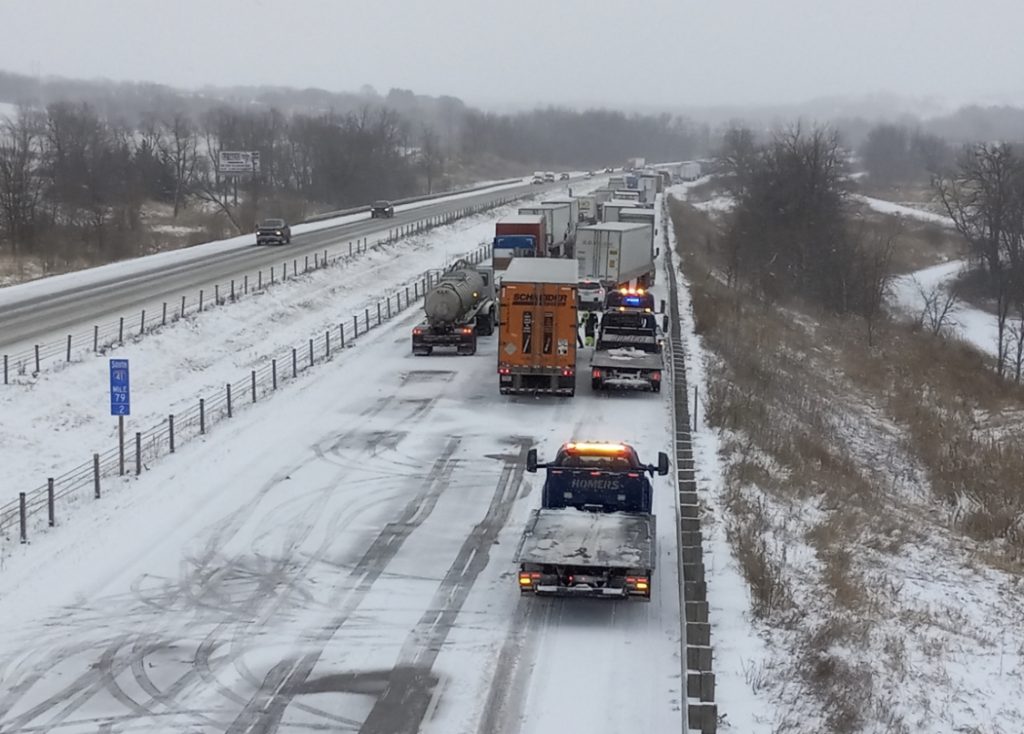 Click HERE to SUBSCRIBE to FREE local news at
The surface on I41 was reportedly slick, and blowing snow caused reduced visibility. So far, no injuries have been reported however clean-up is still underway.
Emergency crews have contracted with a local bus company to take people to Addison Town Hall. Tow trucks from Bob's Main Street Auto & Towing were on scene clearing the roadway and pulling vehicles out of the ditch.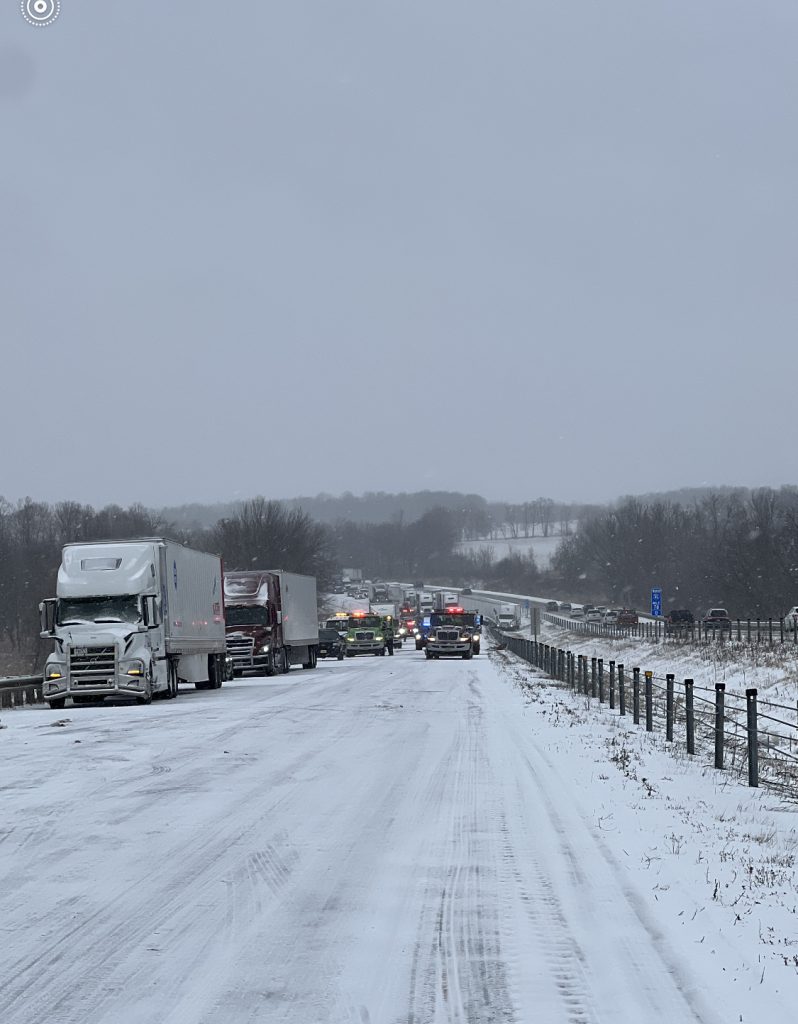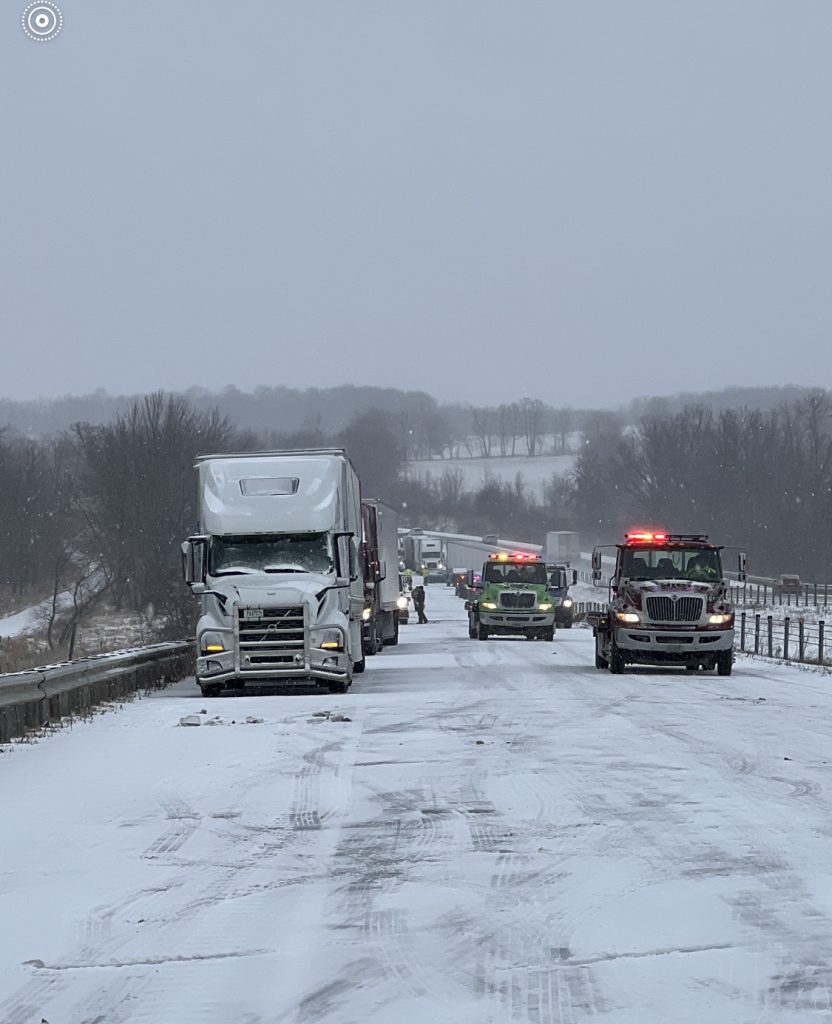 The Washington County Sheriff is asking people to "Please avoid Interstate 41 southbound between STH 28 and County Highway D in the town of Wayne. There are several multi-vehicle accidents just north of HWY D. The Interstate has been closed down southbound and traffic is being diverted for clean-up operations. The detour route is to STH 175 for both D and 28."
This is a working story and more information will be posted when details available.