POLL | Should all survey result data be revealed?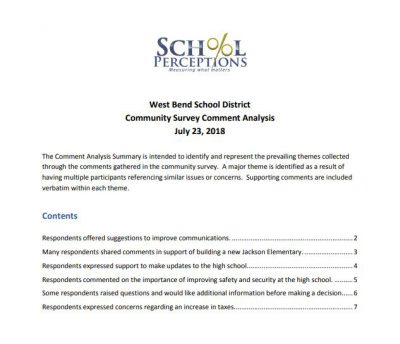 Sept. 14, 2018 – West Bend/Jackson, WI – Working on a story with regard to a survey taken this past summer in the West Bend School District.
The survey, distributed by School Perceptions in Slinger, asked questions about Jackson Elementary School and the West Bend high schools. The purpose of the survey was to gather data on possible future referendum in the West Bend School District.
According to the district the survey cost $16,500.
As a taxpayer who funded the survey would you like to:
see all the data and comments from the survey?
just a summarization of data and comments by respondents and taxpayers?