April 6, 2020 – Washington Co., WI – It is the Spring Election on Tuesday, April 7 and polls open at 7 a.m. across Washington County..
          Click HERE if you have questions about where your polling place is located.
There are quite a few races on the ballot including State Supreme Court Judge, Court of Appeals Judge, a mayoral race in West Bend, school board races across Washington County, aldermanic races as well along with a referendum question.
A couple of sample ballots are below. Remember to bring your driver's license or ID to the polls.
Polls stay open until 8 p.m. Absentee ballots MUST be postmarked by April 7 or turned into the city/county clerk by 8 p.m. on April 7, 2020.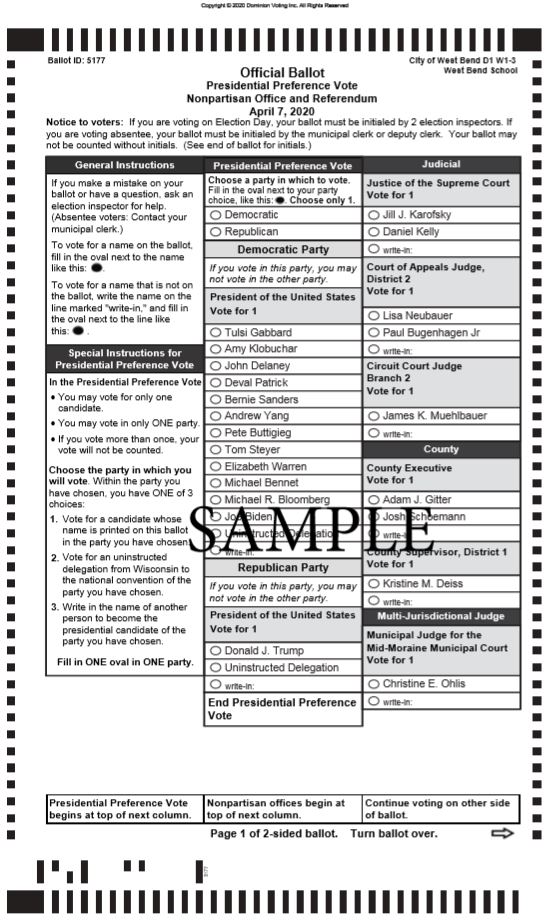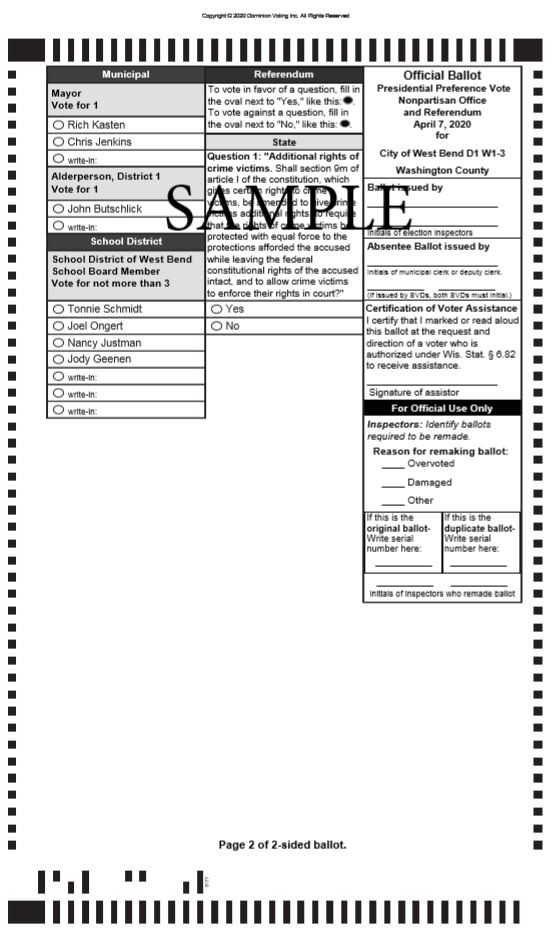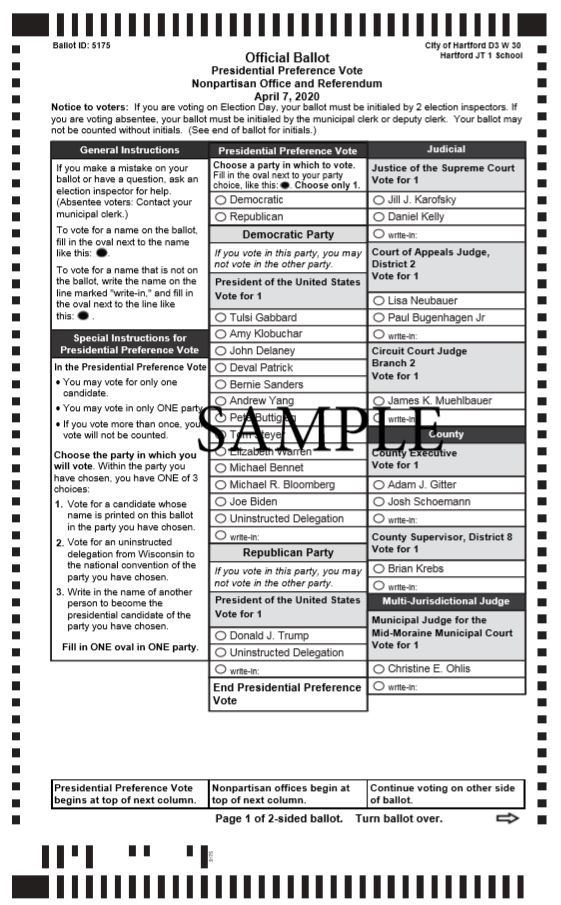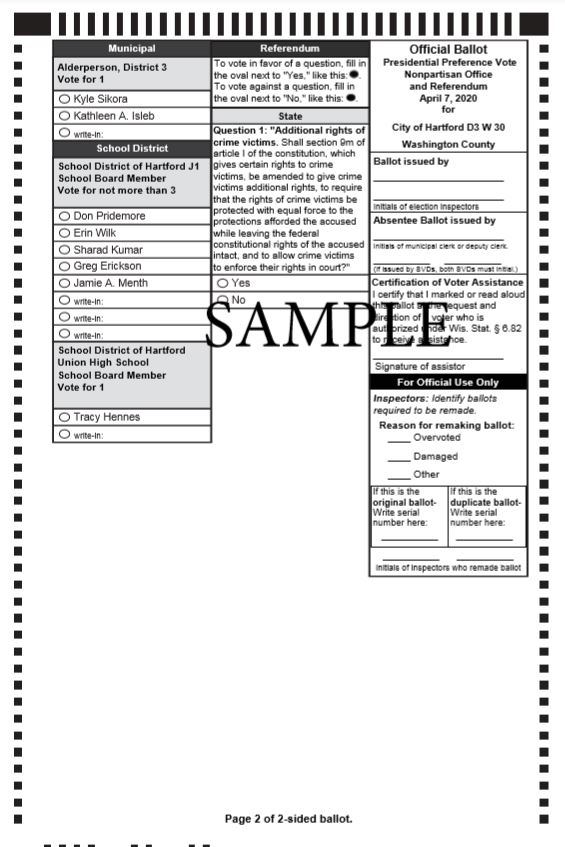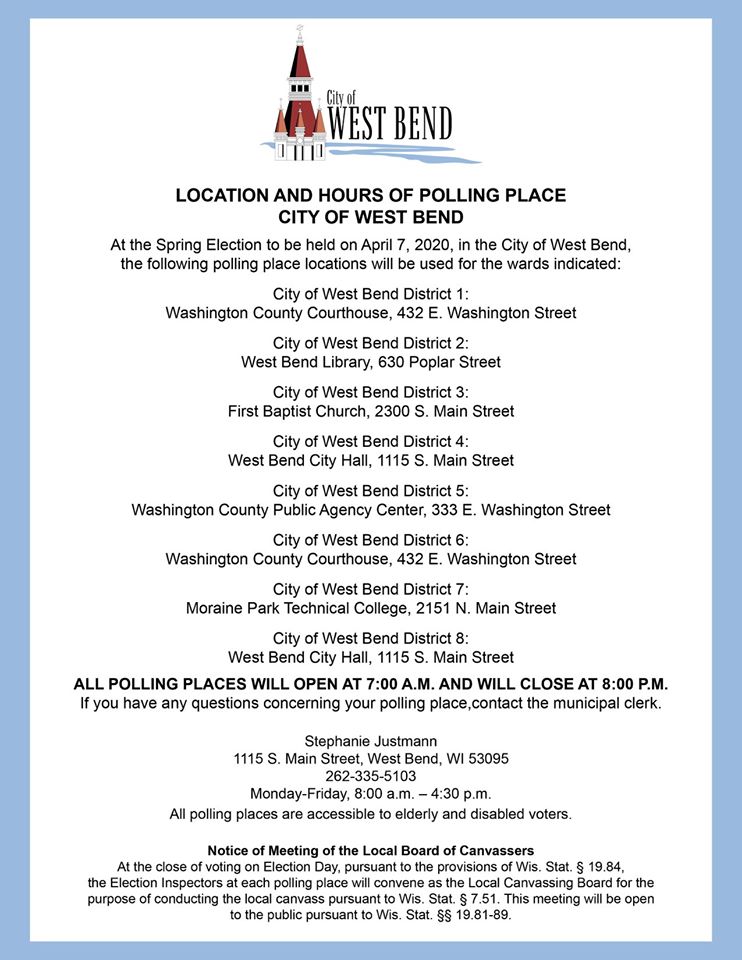 Voters should bring their driver's license or an official ID to the polls.