Washington County, WI – Election Day is Tuesday, April 4, 2023. Polls open 7 a.m. – 8 p.m.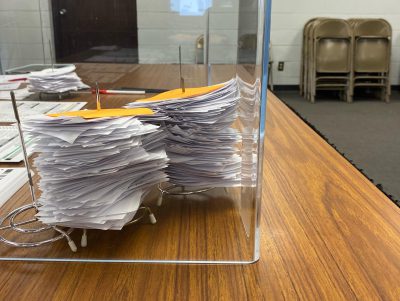 Neighbors in Washington County click HERE to see races on your

April 4, 2023 ballot.
Click HERE to find what races are in your district.
certification of ballot 04-4-23-1

It's simple to go to myvote.wi.gov and search for what's on your ballot.
The municipal clerk will deliver voted ballots returned on or before Election Day to the proper polling place or counting location before the polls close on Tuesday, April 4, 2023.  Any ballots received after the polls close will not be counted.
Some sample ballots are below. Click HERE to see the races on YOUR sample ballot.

West Bend School District - Wards 2-10, 14-17, 20

Slinger School District - Wards 1,12

Germantown School District - Wards 11, 13, 18, 19


Questions about voting, please contact Slinger Clerk Tammy Tennies at 262-644-2636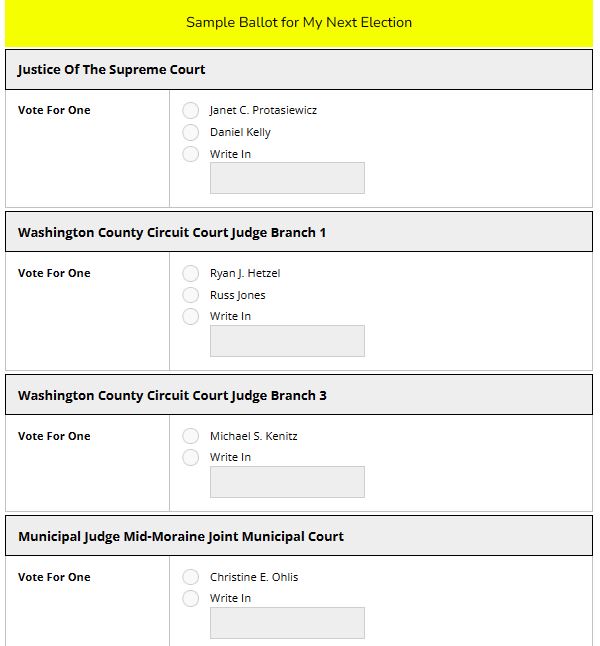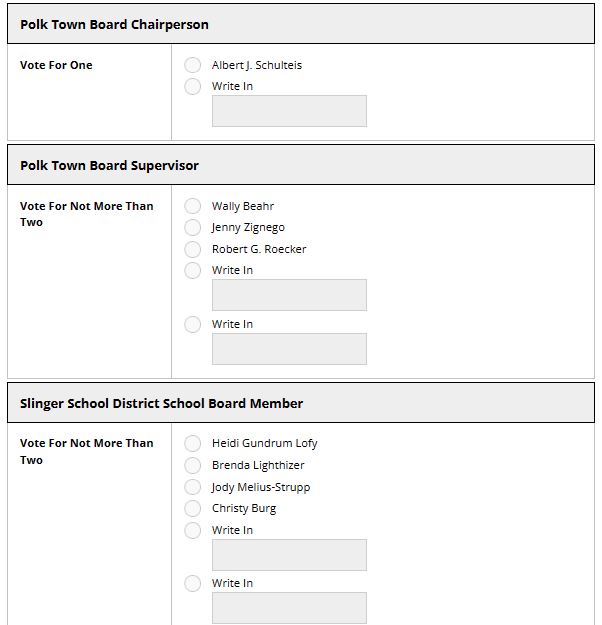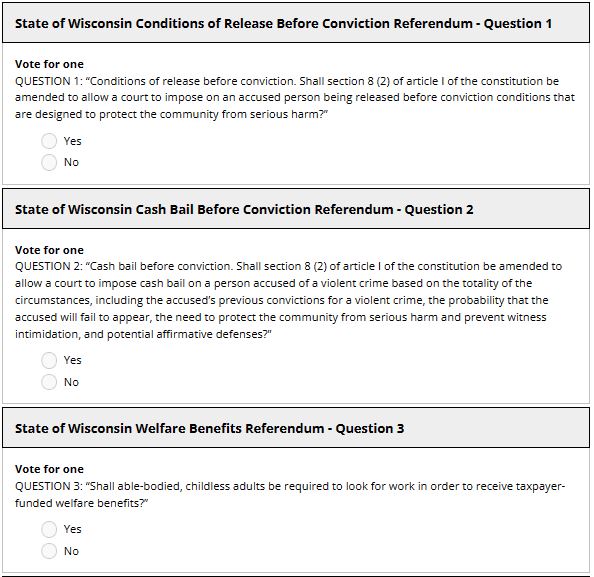 Remember, if you're a resident of District 5 in West Bend, Wi your polling place switched again and you are now casting a ballot at the Public Agency Center on the corner of Indiana Ave. and E. Washington Street.
Remember to bring a photo ID to the polls.
Click HERE to find the races on your ballot
Polls close at 8 p.m.