West Bend, WI – There's a lot of anticipation already building for this year's We Energies Cookie Book. It'll be available at the West Bend outlet, 245 Sand Drive, at 11 a.m. on Tuesday, Nov. 12.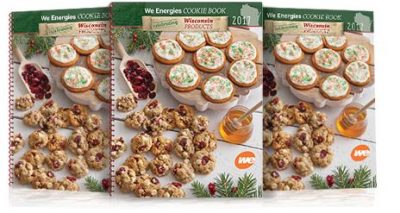 Might want to arrive early as some old timers say the line can grow around the block. The book will be distributed until 3 p.m.
If you're not familiar with the location, Sand Drive is to the right of Decorah Road and Indiana Avenue by the old Pat's Jiffy Stop.  Head south on Sand Drive up over the hill and you'll see We Energies on the right-hand side. Across the road is a big military tank in front of the VFW Post.
Click HERE to see the rest of the distribution schedule.
Photo of the 1961 book is courtesy Keener Books and Collectibles.