August 20, 2021 – Village of Richfield, WI – The Village Board in Richfield voted unanimously Thursday night on industrial development revenue bonds not to exceed $10 million to finance a project on behalf of Quest Engineering which is looking to build a new 100,000-square-foot facility on 10.5 acres at Richfield Parkway and Endeavor Drive in the Village of Richfield.

Quest Engineering, currently headquartered on Helsan Drive in Richfield, is a family-owned wood products and custom cabinetry manufacturer that's been around for 20 years. It currently employs 44 people full time and operates out of four different facilities in Richfield and Jackson.
The new facility would act as a state-of-the-art manufacturing headquarters and office space and it would help serve the company's growth. The other sites would be consolidated so the business can run its office and manufacturing out of one location.
"We should break ground next week, August 23, 2021," said Kris Aubrey with Quest Engineering management group. "Construction is expected to take between six to nine months. We liked this spot because of its access to I41 to help with shipping and receiving."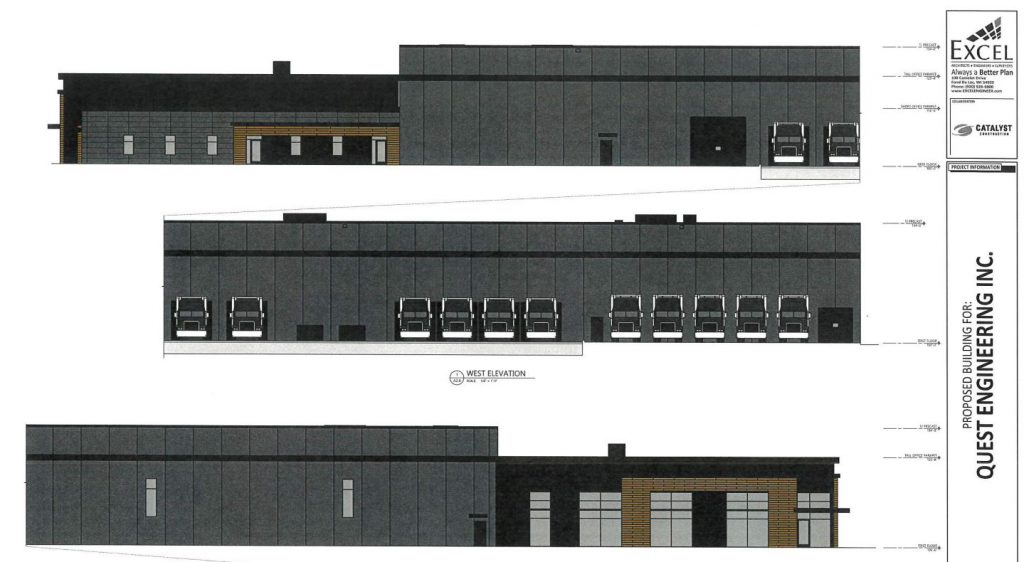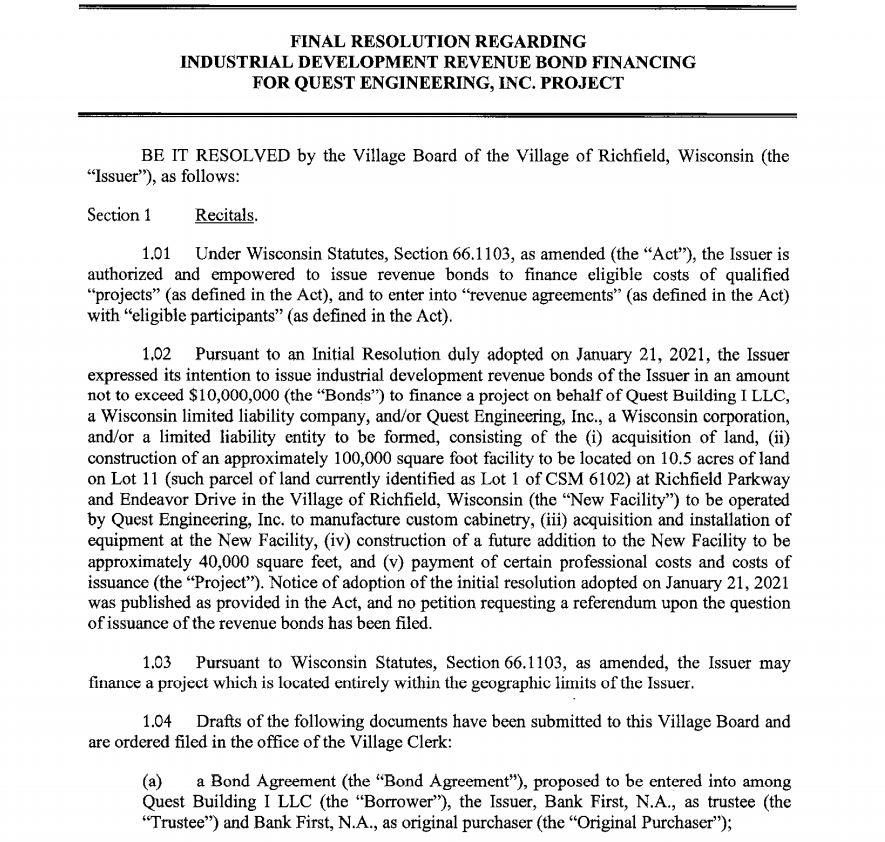 It was March 2021 when representatives from Quest Engineering went before the Richfield Plan Commission with a design proposal.
On Thursday after closed session the Village Board approved the Developer Agreement with Quest.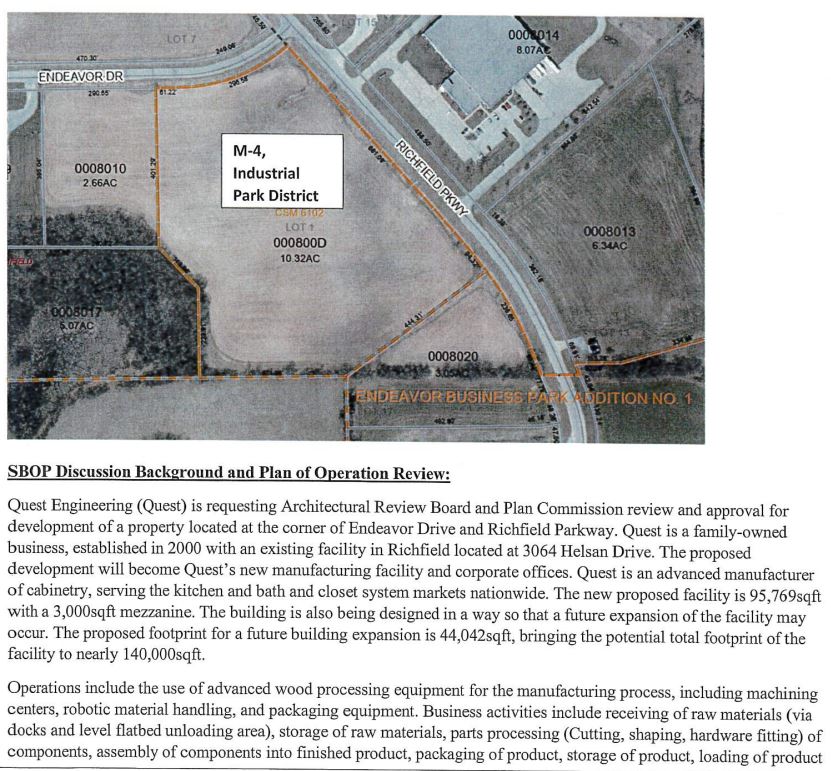 On Thursday the Village Board also approved to limit parking on both sides of Pleasant Hill Road just east of STH 164. Village Administrator Jim Healy said the parking restrictions would run 500 feet east of STH 164. The new Pleasant Hill Pub & Grill has expanded its parking lot and there will be parking across the street.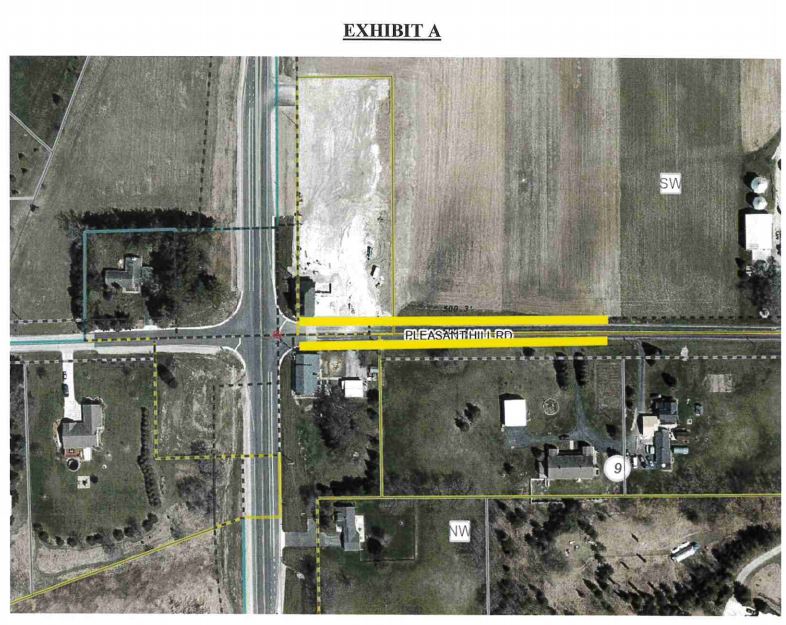 The Village indicated the restrictions were implemented for safety reasons. One neighbor spoke Thursday night encouraging the board to restrict the parking because some of the people who park along the road use his property as a way to relieve themselves before getting in their vehicles to drive home.
The board also took no public action with respect to a proposal to sign a sewer/water agreement with the Village of Germantown. Click HERE to read about the issue discussed in closed session.