West Bend, WI – The radio station on Highway P is moving to the third floor of the Centrum Building on Main Street in West Bend, WI.
Station owner Dave Magnum wrote, "A couple weeks ago, I was in the Centrum Building and saw an opening.  I called Wendy Wendorf who facilitated getting Geoff Littrel and me together on a lease.  I'm really impressed with the pride Geoff takes in his building and look forward to "working with him to get our 92.5 Buzz Country & 101.3 WIBD studios and offices moved over before the snow flies"
It was 1951 when the station was owned by Bliss Communications and was known as the "station on the hill" on the southeast corner of Decorah Road and Indiana Avenue across from Pat's Jiffy Stop.
One of the trusted, longtime voices in the radio, Bob Bonenfant retired in September 2015 after being on the air 29 years.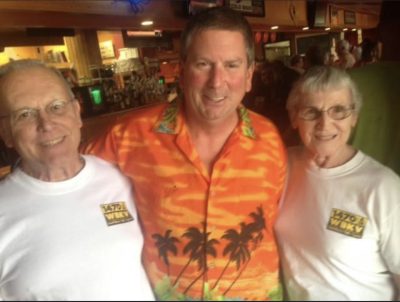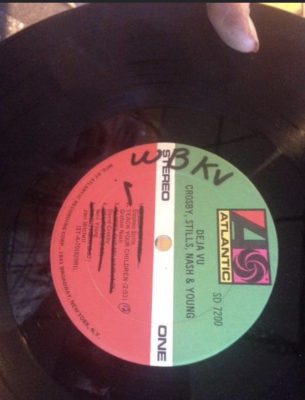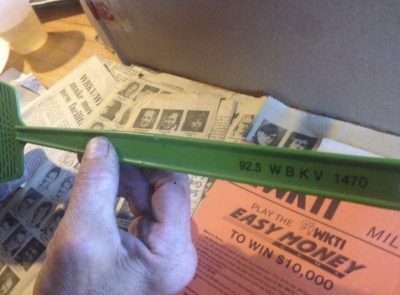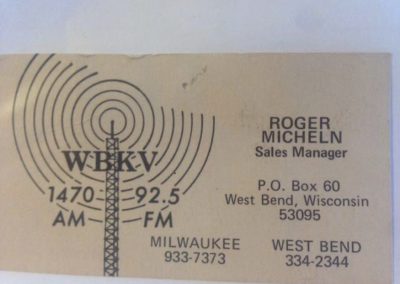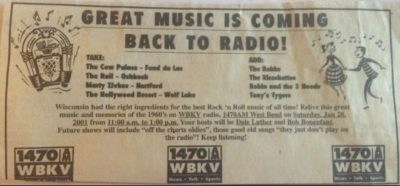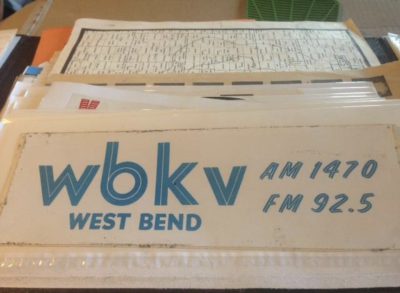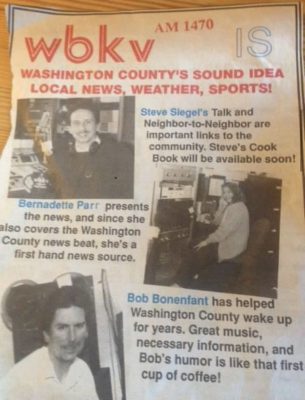 During a retirement part dedicated listeners, along with current and former employees laughed and remembered the good times when the station was about family and community.
"Thank you for sharing your husband," said one woman to Bob's wife Gail.
"Good luck being home with him the whole day," said another long-time listener Larry Hartman.
Folks got along like they were at a family reunion. Sightings included Rich 'The Barber' Thiemer and his wife Mary, former news and sports guy Bob Dohr, former sales gals Sue Tupper, Chris Schommer, and Jill Lemke.
Peggy Fischer from Shooting Star Travel paid a visit along with Bill Mitchell from the FM and morning show co-host Jesse Averill was there with his father.
Bob and Gail brought their West-Bend famous family including daughter Katrina and her husband Jason and the three grandkids that have a plan to wear Bob out in retirement.
There were conversations about the famous Shopping Show, Bob's DJing at 'Two G's,' and how people are going to miss the local birthday roll call.
On a side note:
-WBKV stood for West Bend Kettle Valley.
-WBWI, the FM sister station, stood for West Bend Wisconsin.
-When Larry Tainter was general manager he hired 3 blonde sales girls all at the same time. Jill Lemke, Jennifer Hafeman, and Darcy. The staff referred to them as "Larry's Angels."
-Fox 6's sports guy Tim Van Vooren used to work at WBKV as did WISN Radio producer Paul Kronforst.
-The little garage in back of the old station on the hill on Decorah Road used to be home to boxes of 33 and 45 records.
-When the station was on the hill it used to sign off at midnight with the playing of the National Anthem.
– There was wood paneling in the entryway outside the AM studio when the station was on the hill. Congressman Sensenbrenner was sitting in a chair outside the AM door and I cursed about something as I walked passed and into the studio to hand Bob Bonenfant a note. When I walked out and closed the door the congressman said to me. "Young lady, the words you choose represent your level of education and I think you're smarter than that."
– What WBKV and WBWI alumni do you remember: Steve and Karen Siegel, Milw Casper, Jason Booth, Bob Dohr, Kathy Zwicker, Bernadette Parr, Lisa Cler, Chris Lee, Steve Payne, Rick Gundrum, Mike Elliott, …