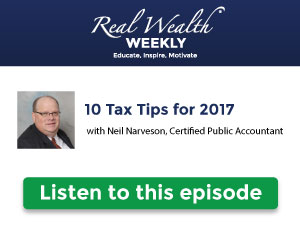 Kewaskum, WI – Are you dreading tax season or do you work with a CPA? Tune in as Neil Narveson, CPA, shares insider secrets to help create deductions, and explains that a whole team of financial professionals are all moving parts in the machine that is your financial plan.
Next Week on Real Wealth®
5 Financial Misconceptions
Financial Professional Frank Lojewski lists the top 5 financial misconceptions, and gives great tips on how to avoid bad advice so you can focus on making and achieving your goals.