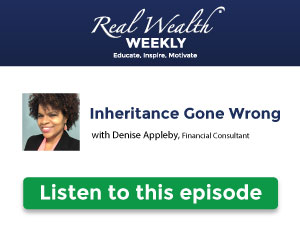 Kewaskum, WI – You may be concerned about running out of money in retirement, but have you given any thought about what to do with the excess?
Tune in as Financial Consultant Denise Appleby shares shocking stories of tax disasters that occurred when IRA beneficiaries weren't properly designated, or when beneficiaries collected the funds without proper advice.
Next week: The Real Cost of Saving Money on Insurance
You see TV commercials all the time that advertise how easy it is to save money on insurance and the convenience of buying online, but at what cost? What corners are being cut, and will you pay more later? Insurance Professional Gretchen Hefner-Evans lists off items that are often under-insured, and tells real stories of how costly that can really be when a buyer is uninformed.