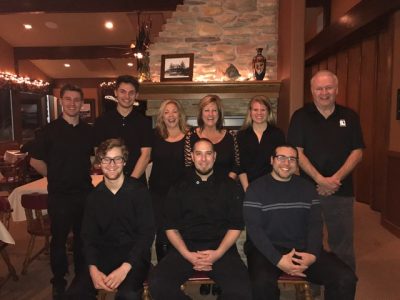 March 21, 2017 – Big Cedar Lake, WI – Padway's on Big Cedar Lake is open for business.
"We're enjoying a booming business," said owner Joe Weinshel.
During a Saturday afternoon conversation Weinshel stood at the end of the bar and looked out at the view over Big Cedar Lake.
"In the last two and a half years we've come a long way," he said. "I'm proud of our staff, the quality of our food and the enjoyment of our customer base that has grown with us."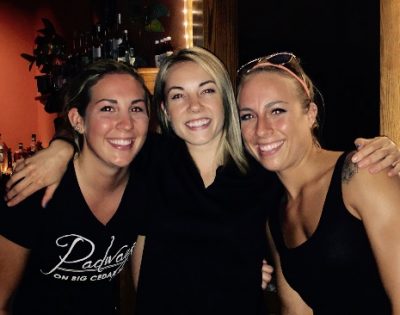 A couple weeks ago a real estate listing featured photos of Padway's restaurant and the interior. Information was misinterpreted.
It'll be three years this August when Weinshel closed on the purchase of the old Wegner's Cedar Lake Inn. He was a young pup of 66.
Weinshel changed the name of the business to Padway's on Big Cedar Lake. "Padway was my mom's maiden name," he said.
The goal at the time was to bring the restaurant back to an era of excellent food with a menu that screamed "American supper club."
Mission accomplished, according to Weinshel. We've done an excellent job of balancing a true "American Style" supper club feel with unparalleled quality of food with a fun & lively atmosphere.  From the weekly live music, to patio dining over the lake to drinks at the tiki bar, our guests absolutely love it.
General Manager Amy Bellehumeur and Exec. Chef  Tomas Dodge are gearing up for the busy season with new menu items, Easter brunch, Mother's Day brunch and Outdoor Patio Dining. The famous Tiki Bar will open in May.