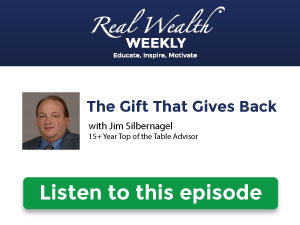 Dec. 8, 2016 – Kewaskum, WI – It's the season of giving!  There are more than just personal and emotional benefits from charitable giving; there are tax benefits, too.  But how do you know if you're getting the deductions you expect?  And if not, how do you create them?  Start the holiday season right by joining our host Jim Silbernagel as he helps you navigate tax and estate planning tools you may not have known about.
Coming up next week: Do You Have This Egg in your Financial Basket?
Tuition has gone up more than 50% since 1999 and there's no sign of it slowing down. Tune in as John Wheeler, 40+ year veteran in the Insurance Industry, shares one out-of-the box savings tool you might not have considered!