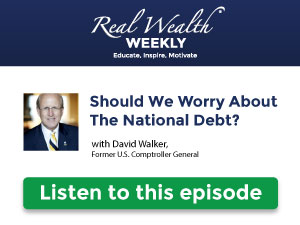 Oct. 31, 2016 – Kewaskum, WI – Once you hear David Walker, former Comptroller General, explain how bad the national debt is – you'll know the answer is yes we should be concerned!  Tune in to find out what's going on, and what you can do about it.
Log onto The Silbernagel Group podcast or click HERE to learn more.
Additional note from Mike Patton at Forbes: The fact the U.S. national debt has surpassed $19 trillion raises a number of important concerns. What are the consequences of amassing such a large public debt? How will it affect the future of our children and grandchildren? Will the government increase our tax burden? Is this just a house of cards waiting to collapse? These are only a few of the questions on the minds of Americans as we face the largest debt in our nation's 240-year history.