July 23, 2019 – Town of Trenton, WI – The Washington County Sheriff's Department and the County Parks Department are working to improve communication so people near Sandy Knoll Park in the Town of Trenton are aware of the registered sex offenders living in the area.
According to the Sheriff's Department registered sex offender Kenneth Crass is expected to be released today, July 23, 2019. He will be living at a home next to the kid's playground at Sandy Knoll Park.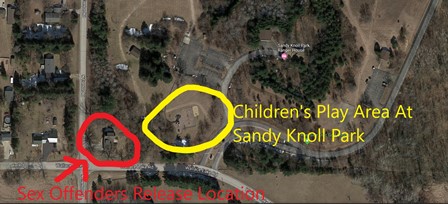 "I've been in touch with the County Parks Department and we're looking at different options," said Sheriff Martin Schulteis. "Whether it's signage or fencing; it's certainly something we're aware of."
Schulteis said a number of factors at Sandy Knoll come into play.
"Aside from the children's playground there's a rental unit belonging to the county and they want to make sure renters know about the registered sex offender," said Schulteis.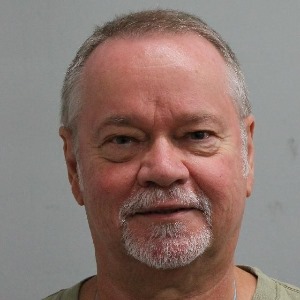 The Sheriff's Department is also going to have an increased presence at the park and surrounding areas. "I know this is a sensitive topic and I'm not thrilled with the placement either," said Schulteis.  "We had a meeting with the Department of Corrections and ultimately its their call;  I know this isn't an ideal place but I understand the theory behind it."
Schulteis noted "a scary statistic" with regard to registered sex offenders in Washington County.
"About 30 percent of all sex offenders in Washington County live within a three mile radius of Sandy Knoll Park," he said.
"I've said this before that sex offenders are around us all over the place and it's become more recent that law enforcement is able to notify people," Schulteis said. "Knowledge is power and we want people to be aware of it but this one … I can see why it touches a nerve for people and the proximity to the playground."
Washington County Planning and Parks administrator Jamie Ludovic said the placement of Crass was "terrible news for the Washington County Parks system."
"We were trying to reestablish Sandy Knoll Park as a place people want to go to," said Ludovic. " As the Parks director but also as a mother I feel an obligation to make sure people are aware there might be a safety concern."
Ludovic said she was talked to after the decision was made and she spoke with the Sheriff about what they should be doing from a Parks Department standpoint.
"We plan on posting a notice in the rental house at Sandy Knoll," said Ludovic. "I understand that could be very bad for business but I couldn't live with myself if someone rented that house and sent their kids down to the playground and something would happen."
Ludovic said there was also disc golf at Sandy Knoll Park and they planned to make sure people taking part in that activity were aware of the registered sex offender in the area.
"We probably won't post something at the playground itself, but we are meeting in two weeks to review the increased patrol to see how that goes," she said.
Neighbors who are active on social media have seen the stories about the registered sex offender living by Sandy Knoll. Ludovic said her department has fielded calls with people asking about installing a privacy fence on the lot line by the playground.
"We have sent our parks supervisor out to discuss the fence at the lot line so we are certainly cooperating with every effort to make sure the public is notified," she said. "I agree this is not desirable to have next to our playground at Sandy Knoll; this is not good for the parks."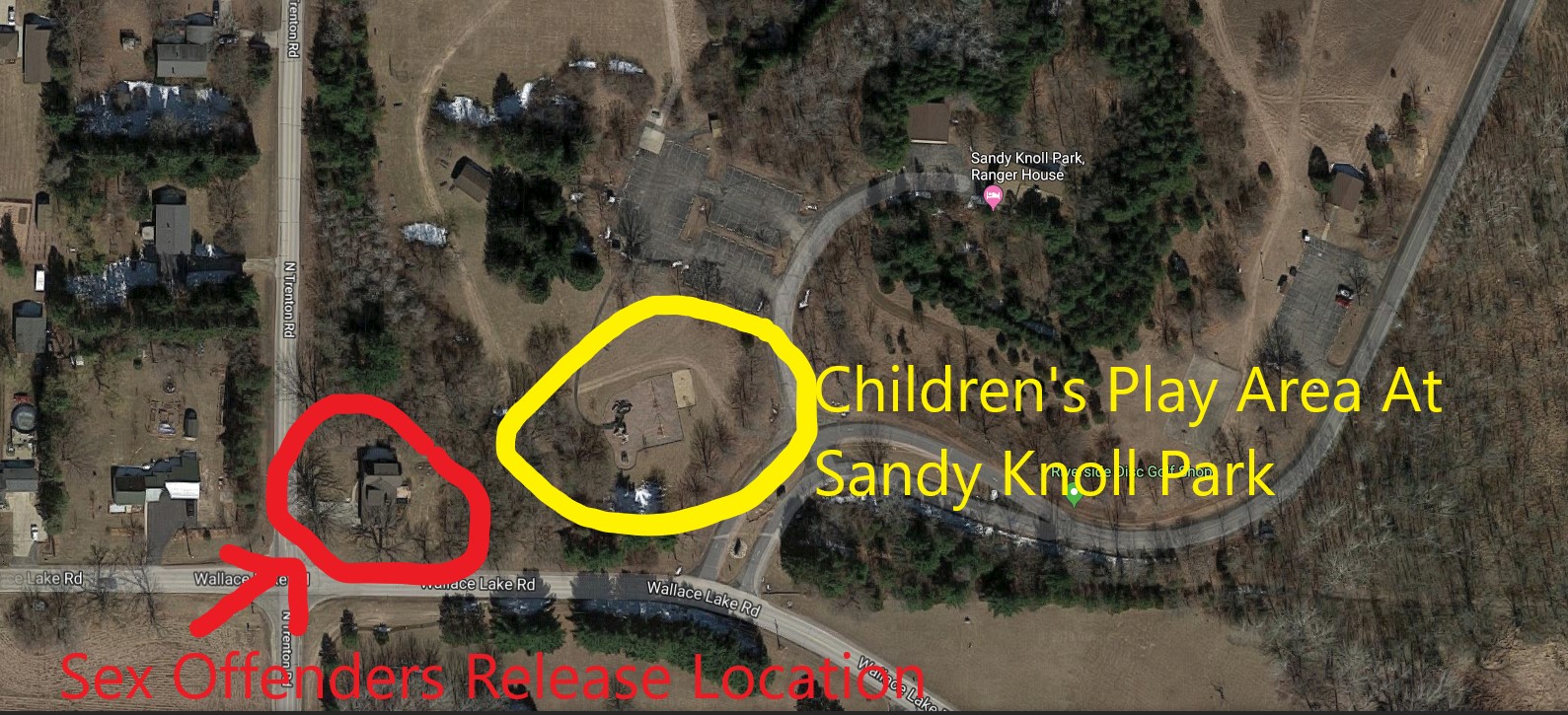 Below is the release distributed to neighbors on Wallace Lake Road and Trenton Road. Click HERE for more details on Kenneth Crass and read about how neighbors feel about having a convicted sex offender in the area.
Clare Hendricks from the State Department of Corrections offered a bit of insight on how Crass will be monitored once he is released.
Our top priority as the Department of Corrections is to ensure the safety of the public while assisting those in our care. We encourage anyone that suspects an individual is not complying with their rules of supervision or is acting unlawfully to reach out to local law enforcement and the Division of Community Corrections.

Mr. Crass is expected to be released from prison on 7/23/19 and will be living in Trenton, WI. He is required to meet with his probation officer every week. He will be on GPS monitoring and will not allowed in any parks next to or near his residence.

Mr. Crass is required to register with the Wisconsin Sex Offender Registry. He is on standard sex offender community supervision rules including he may not have unsupervised contact with minors, may not enter taverns, bars and liquor stores, may not use an alias, and may not have contact with previous victims.