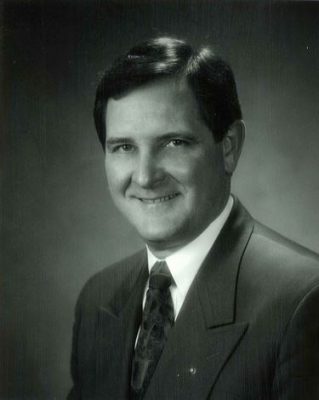 May 20, 2017 – West Bend, WI – There were a lot of grocery updates in the local news this week as Meijer opened on S. Main Street in West Bend and the two Pick 'n Save stores added new signage as an interior remodel slides into its final stage.
There's quite a bit of scuttlebutt on how the stores will compete in a small town of 30,000+.
Some neighbors say the grocery bar has been set pretty high in West Bend primarily because of the performance of George Prescott and his team at the old Prescott's Pick 'n Save.
The Prescott legacy dates to 1971 – 1972 when Ed Prescott, George's father, started the family-owned grocery.  It was a SuperValue store located on S. Main Street in West Bend in the old West Fair Mall.
A post on the blog Stores Forever indicated "Prescott's took up 15-20k square feet ….large for a supermarket at the time and for the size of the city at the time. A larger Kohl's Supermarket was up the street, in one of West Bend's first shopping centers, West Bend Plaza."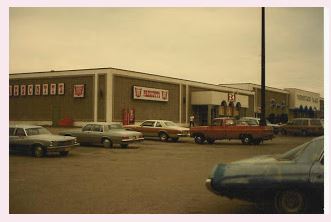 The Milwaukee Business Journal reports in "1978, George Prescott purchased the West Bend store, and then bought his father's three remaining stores in Ripon and Oshkosh in 1981."
It wasn't until 2002 when Prescott sold his two Pick 'n Save stores in West Bend along with several others to Roundy's.
The standards at Prescott's Pick 'n Save carry quite the legacy in West Bend.
Folks remember George knew the names of all his employees. He had a college investment program for staff. When Pick 'n Save sold a winning lottery ticket, George shared the kickback from the Wisconsin Lottery with staff.

There was also a slot at the courtesy counter when you walked into the south store and you could mail your We Energies bill without a stamp.
Some of the notable high-caliber people on George's team included the friendly faces of Chuck Benjamin, Greg Grimm, Jerry Hardy, and Ralph Prescott … to name a few.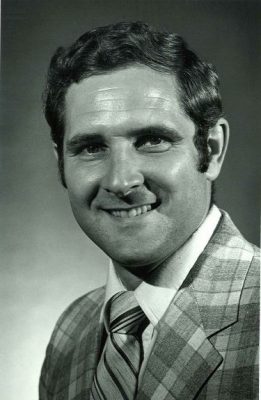 Leslie wrote in to Stores Forever, "And actually, the mall did open into Prescott's. There was a right angle with a ramp down to the grocery store at the far end of the mall. I know that for a fact because my sister and I would get into trouble riding carts down that ramp! Great memories."
***A note of thanks to everyone for your support on WashingtonCountyInsider.com  In just over a year this webpage has registered over 4.1 million views.  Thanks for the clicks!***
What do you remember about George and the standards set at Prescott's Pick 'n Save?
Photos courtesy the George Prescott family.
Comments courtesy John Gallo and Stores Forever blog.