May 2, 2018 – Big Cedar Lake, WI – Padway's on Big Cedar Lake, 4919 State Road 144 in West Bend, has been sold. Dan and Peggy Mueller, owners of several George Webb franchises, closed on the purchase of the restaurant Monday, May 1.
"I'm excited, confident and scared as hell," said Mueller who turned 49 years old Monday.
"I've always wanted to do a supper club," said Mueller. "I liked what I've been doing at George Webb but I always wanted something more."
Mueller has been looking at Padway's for a while. He was attracted to the restaurant because of his lifetime on the lake and his grandparents' ties to the area.
Neighbors will recognize the head nod to history as Mueller will rename the restaurant.
"I'm going to call it Mueller's Linden Inn," he said. "We're keeping the menu the same for now but we will be adding some things. The staff will stay the same and we will be hiring."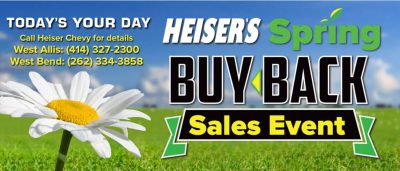 Closed for spring cleaning – reopening Friday 
With the purchase of the restaurant Mueller said it's a good time to get some spring cleaning done. "We're going put the rag on everything and then reopen for a fish fry this Friday," he said. "We'll reopen at 4 p.m. and invite everyone to come have a drink and fish dinner and enjoy the live music."
Over the next few months Mueller will be making some minor changes but in the near future they will be revamping the banquet hall. "We're going to take it out of the '70s and bringing it into modern day," he said.
This will be a family venture as Mueller's wife Peggy will be joining him. She will do some bookkeeping and pitch in where needed.
Mueller's career in the restaurant industry
Dan Mueller is graduate of Sussex Hamilton High School and a 1989 graduate of Milwaukee Area Technical College. He has an associate degree in hotel and cooking management.
"I've worked at restaurants like the Quilted Bear, the former Nardo's Passport Inn, and in the catering department at Quad Graphics," said Mueller.
For the last 25 years he's been a franchisee and an owner operator for George Webb's Corporation.
"Currently I own two George Webb's, one in Hartford and the other in West Bend and at one point in my career I owned five George Webb's," Mueller said.
History of the restaurant on Big Cedar Lake
In February 2017 Padway's was listed for sale. Shorewest had the listing and shortly after posting it was pulled off the market.  Previous owner Joe Weinshel closed on the purchase of the old Wegner's Cedar Lake Inn in August 2014 when the asking price was $1 million. The asking price in 2017 was  $795,000.

In August 2014 I ran an article in Around the Bend about the purchase of the former Linden Inn by Joe Weinshel.  See below.
AROUND THE BEND       August 2, 2014                                                 By JUDY STEFFES
Old Linden Inn changes to Padway's on Big Cedar Lake
A lakeside restaurant that's been an institution for over 50 years on Big Cedar Lake has a new owner.
Joe Weinshel closed on the purchase of the old Wegner's Cedar Lake Inn, 4919 State Road 144 in Hartford.  The asking price was $1 million; he sealed the deal at $725,000.
"When I was a kid, I told my mom I was going to own this place," said Weinshel. "That was back in the 1950s when it was really nice and called the Linden Inn."
Now, at age 67 Weinshel has followed through. "I'm calling it Padway's on Big Cedar Lake; Padway was my mom's maiden name," Weinshel said.
In an effort to bring the restaurant back to the day when it had really excellent food, Weinshel has hired chefs Brian Bellehumeur and Luis Mendez.
"The menu is going to be Americana supper club," Bellehumeur said. "You know old is new again and we're going to update the old and also have an emphasis on farm to table and working with local vendors."
Bellehumeur's afternoon schedule included visiting Held's Meats in Slinger to see if he could get their bacon on the restaurant menu. "Padway's is not just about throwing food on the table – we want to be part of the community and help promote others."
Memories of the food at the old supper club resonate with locals along the lake. Back in the day when Dick Peel owned the Linden Inn neighbors remember the key lime pie, the brandy sauce sundae or the skipper sundae made with a scoop of ice cream, waffle cone, two chocolate chip eyes and a cherry nose.
"The biggest change people will notice with our menu is that nothing comes out of a box, nothing comes out of a jar, we make everything in house which means a freshness and higher quality," said Brian Bellehumeur.
"We're going to have customers that are millionaires and we'll have people on a budget and my challenge is to appeal to these tastes without alienating anyone," said Brian Bellehumeur.
Amy Bellehumeur, who recently worked at Timmer's, is the manager at Padway's. "She's the every man's Rachael Ray," said Brian Bellehumeur touting his aunt as a solid manager who can handle staff, ordering, and maintain customer satisfaction.
Currently Weinshel and his staff are busy cleaning and painting the roughly 10,000-square-foot restaurant and bar. An invitation-only opening will be held August 14 with the grand opening set for Friday, August 15.
"In the meantime we have our outdoor tiki bar open every day from 4 p.m. to 9 p.m. and starting at noon on the weekends," Weinshel said. "We have some tents, barstools and throw in some booze and burgers and it's overlooking the lake; people are loving it and the tiki bar will be rockin' every day until the restaurant is open."
The photo below is courtesy WisconsinHistory.org