Village of Richfield, WI – Neighbors in the Village of Richfield, WI are being given a heads-up regarding access to the voting site on Election Day as STH 167 is under construction.
The DOT will have pavement down by August 9, 2022 but it's still an active construction zone and although they'll be letting people through to get to the polls the Village will be coming up with a little detour for those who wish to stay out of the construction zone.
Click HERE to find out what's on your ballot on August 9, 2022
The road will be "open" to local traffic and the election is certainly a qualifying factor for "local traffic," for the safety of the workers and residents, the Village is working to bring awareness to some minor detours taxpayers can take that would greatly decrease the congestion in this area.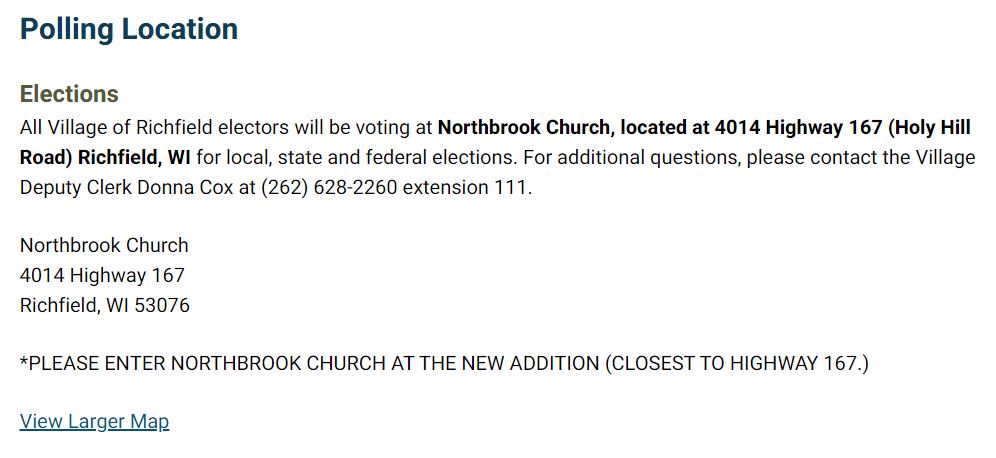 Just like our own DPW when they are out in the field, we want everyone to go home at night and be safe.
Equally is our concern we want everyone who has the legal ability to vote to be able to do so on Election Day should they so choose and not be deterred by the road construction.
Polls open 7 a.m. and close at 8 p.m. on Tuesday, August 9, 2022.