June 6, 2023 – West Bend, WI – A couple of kids in the Samuel family from Holy Angels School got to ride home in style as they were picked up in a big green tractor by farmer Rick from Roden Farms. The ride home was part of the silent auction during the Gifts from the Heart event this past March. The tractor ride home coincided with the upcoming Washington County Breakfast on the Farm which is Saturday, June 10.
"The bidding went a little higher than my wife intended," said Steve Samuel.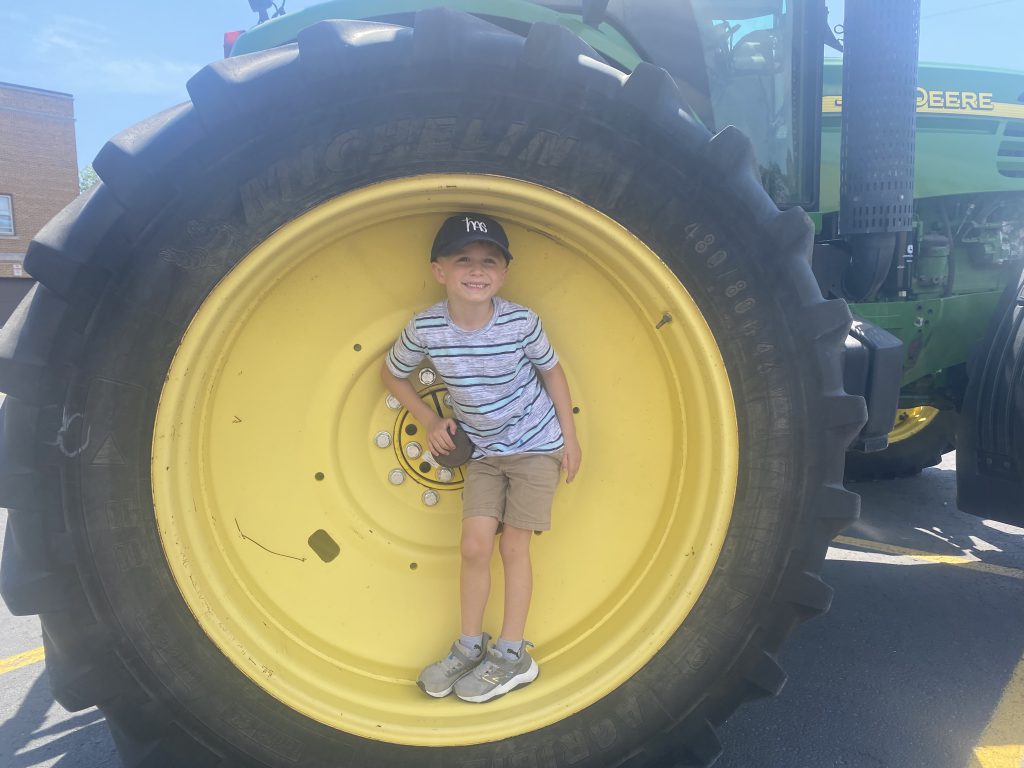 Seeing the kid's excitement made it all worth it.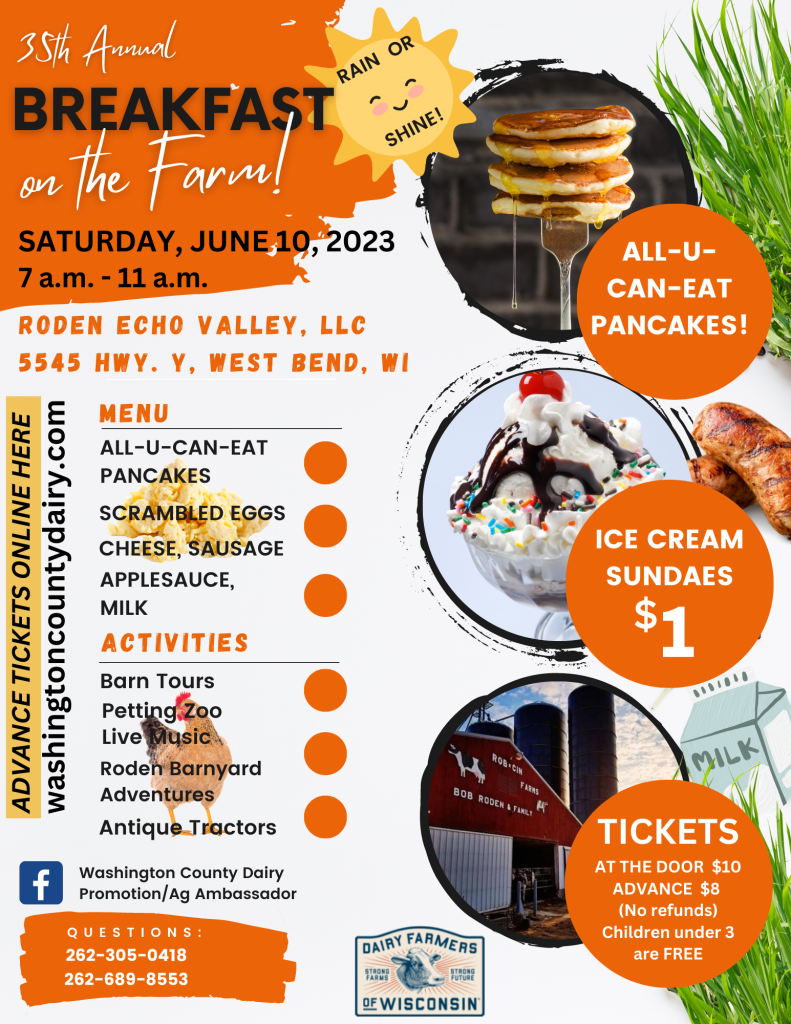 Rick Roden said they've been offering a ride home in a tractor the past two years. "We heard about rides home in a police car and a fire truck… we thought, why not a tractor?"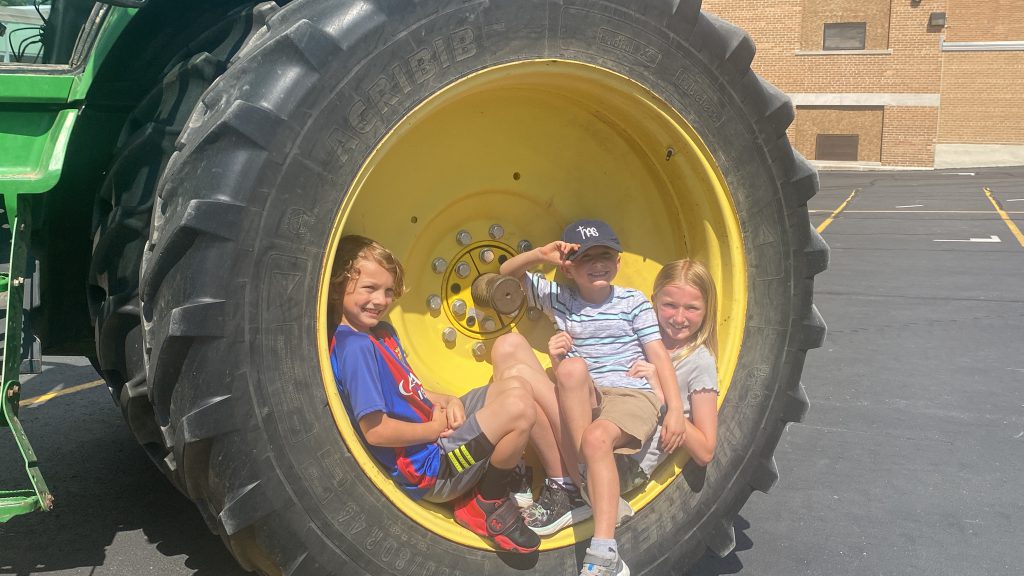 Come out to Washington County Breakfast on the Farm on June 10, 2023 at the Roden Farm at 5545 Hwy Y, in West Bend, WI.